What Is Sustainability?
For sustainability to work we all have to focus on meeting the needs of the present, without compromising future requirements. The simplest way of achieving this goal is to create and develop consumable products that are economically viable, can be recycled, reused and where the intrinsic components of those products do not go to landfill or waste.
How Sustainability Works
Sustainability encourages businesses to frame decisions in terms of years and decades (rather than purely this year's budget or profit targets). Businesses should select which products they buy based on the lifespan of the product and more importantly, consider what happens to that product at the end of its practical life.
We believe a company that focuses its purchasing decisions based on these criteria, can genuinely call themselves "green" or "sustainable."
Is Ecotile the Most Sustainable Flooring Option?
To give as comprehensive and factual answer as possible we need to break the answer down into two parts. Firstly the environment the floor is going to be installed in. And secondly, what happens to the product at the end of its life and how it will be disposed of or recycled.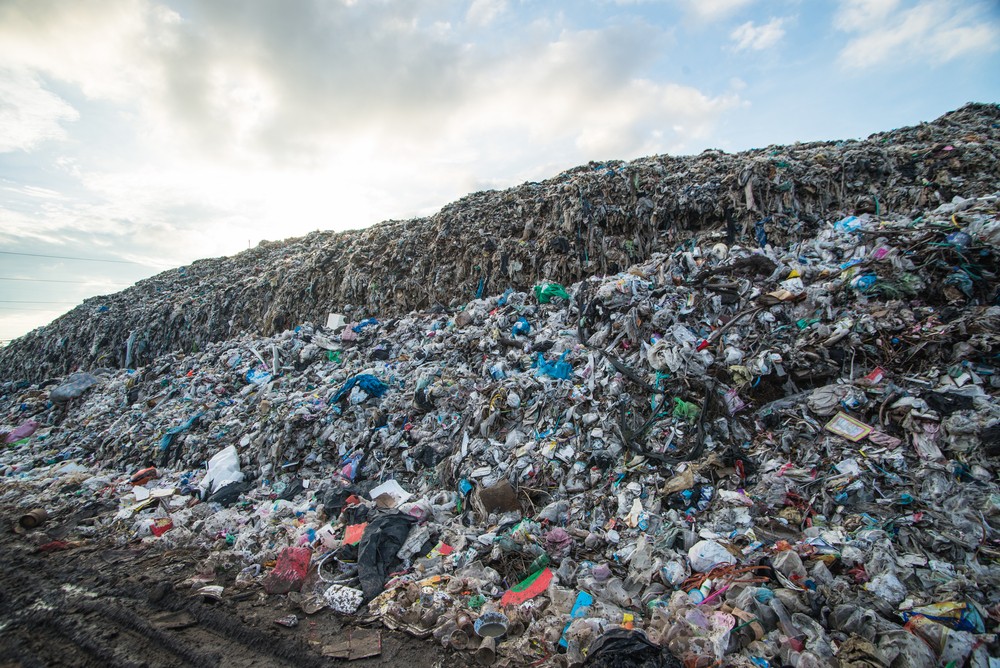 The Environment
A quick search for "what are the most sustainable flooring options?" will generate answers quoting cork, bamboo or linoleum. We do not wish to question the validity of these suggestions but they are not practical solutions for industrial, warehouse or busy commercial applications. Their ability to provide a long term solution is low and  the need to replace the flooring on a regular basis makes them financially unattractive options. The prospect of regular disruption every time the floor is replaced should also be considered. In line with the topic of discussion, the need to dispose of the old floor covering, floor screed, glue, carbon miles for deliveries etc. completely mitigates the sustainable benefits of these products.
Within industrial, warehouse or busy commercial and retail applications, businesses require a heavy duty, hard wearing and practical floor finish. So what are the pros and cons of the available product options?
The Product Selection
Resin – Epoxy, Polyurethane or Methacrylate
Composition: All resins are formulated from and are a bi-product of the petrochemical industry
Surface preparation: Shot blasting, grinding, acid etch, burning etc. – All use high levels of energy and produce very unpleasant by-products
Installation: DPM, Primer, base coat and one or more top coats. – Subject to thickness average quantity of material used varies from 5kgs/m² to 15kgs/m² +
Vinyl / Resilient Flooring – Tile or Sheet
Composition: Vinyl or resilient flooring is manufactured from PVC, and because almost all vinyl flooring, needs to be glued / bonded to the floor the environmental impact of manufacturing, transport and application of floor screeds needs to be built into any calculations.
Surface preparation: Shot blasting, grinding, acid etch, burning etc. – All use high levels of energy and produce very unpleasant by-products
Installation: DPM. Subject to substrate, Primer, adhesive and vinyl / resilient floor finish. – Subject to thickness average quantity of material used varies from 3.5kgs/m² to 10kgs/m² +
Composition: PVC, subject to colour option and customer choice this can vary from a tile manufactured from 100% recycled PVC compound through to a tile made from entirely virgin compound.
Surface preparation: None.
Installation: Loose lay tiles directly over existing substrate with no need for floor screed or adhesive. Average quantity of material used: 5.6 to 8.8kgs/m².
Summary: The use of Ecotile interlocking floor tiles, eliminates the need for surface preparation, floor screed and adhesives resulting in approximately one third the amount of energy, emissions, carbon miles and disruption when compared with resin or vinyl sheet or tile alternatives.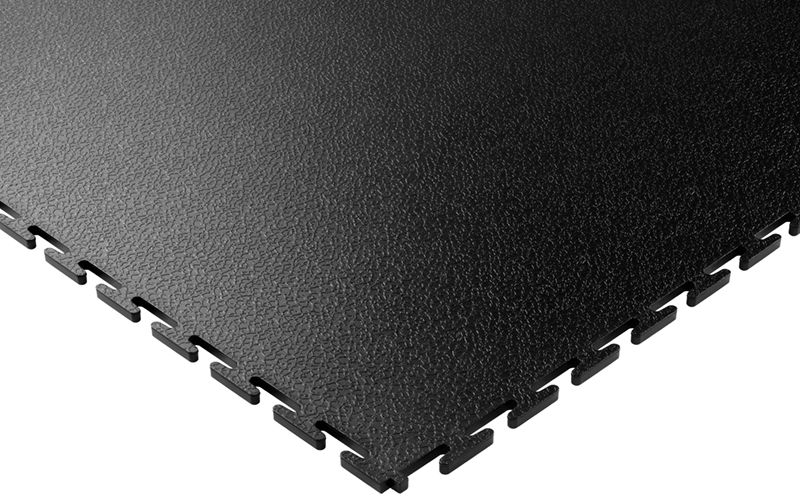 What happens to your floor at the end of it's life?
Because both resins and vinyl flooring are fundamentally dependent on being bonded to the sub-floor, it is almost impossible to recycle most types of flooring (contamination due to adhesives and coatings). We wish to give credit where credit is due to the vinyl flooring industry who have launched the Recofloor recycling scheme, but this scheme is limited to the recycling of off-cuts and a limited range of vinyl flooring.
As a result, the vast majority of old flooring will end up in land fill. In the context of this article, this is not only expensive but also not sustainable.
So what will happen to your Ecotile flooring, at the end of its life? The answer is extremely simple, please, please please let us BUY it back from you. We want to purchase the flooring back from you at the end of its life, for the very simple fact that the PVC has an inherent value and recycling the tiles makes excellent economic sense. Not only do we want to buy the flooring back from you but we are also saving you the money you would have had to pay in the event that the flooring had to be sent to landfill. We believe is the most important factor is that your floor will be reprocessed into a brand new floor that will give a future customer many more years of excellent service and the impact on the environment will be nominal.
We believe that our product therefore offers, by far and away, the most sustainable flooring solution, for industrial, commercial and retail flooring requirements. The anticipated life span of Ecotile is directly comparable to resin flooring and longer than most vinyl flooring, it is 100% recyclable, has a financial value at the end of its life and does not need to be disposed of in landfill. We believe Ecotile has all of the components that define a truly sustainable product.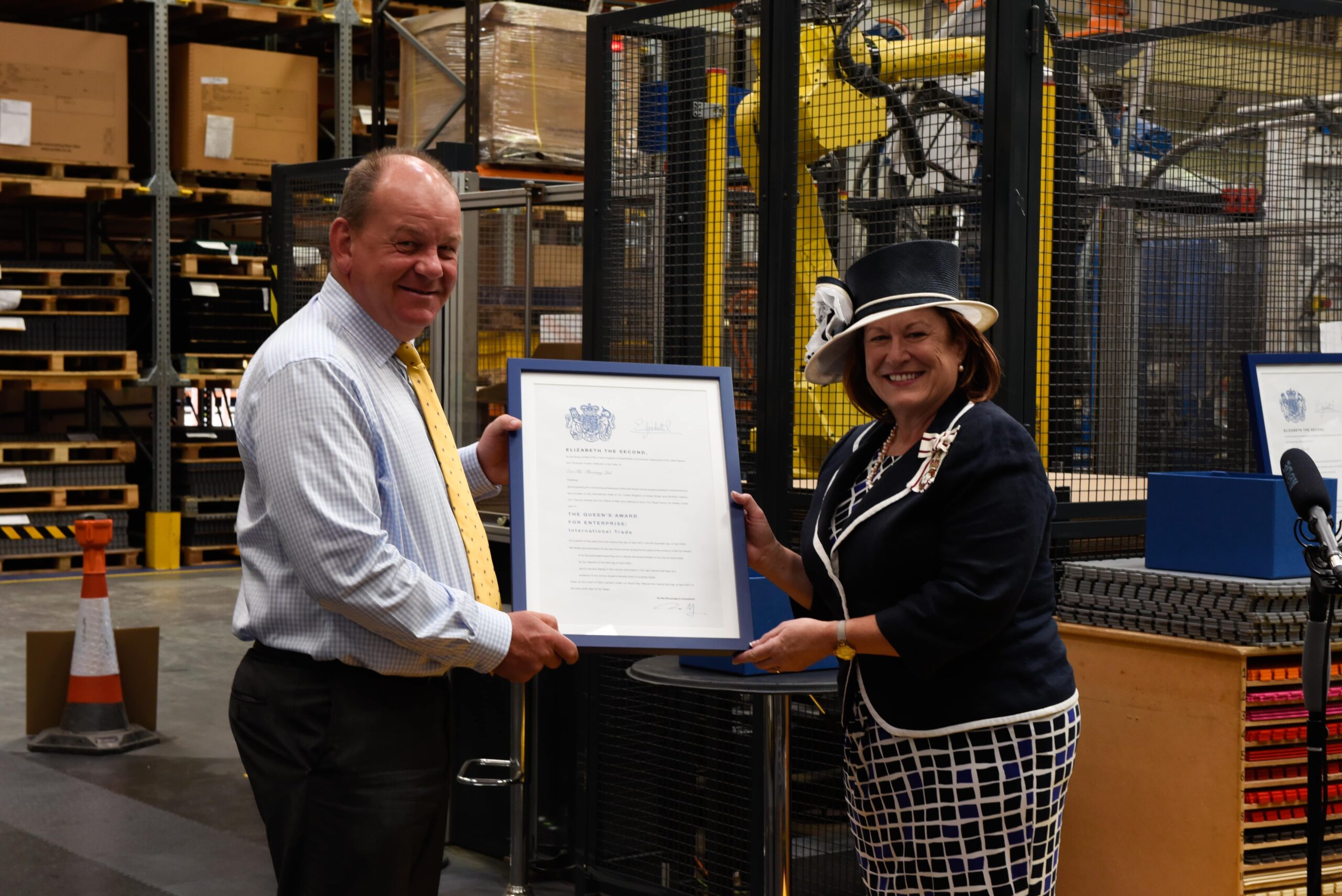 CEO and founder James Gedye has established Ecotile as the leading provider of interlocking floor tiles to the UK and around the world. Founded in 1996 from his bedroom turned office, James has built Ecotile into a multi-million-pound business, with sustainability still at the heart of his vision.
Based in Luton, Bedfordshire, Ecotile remains a privately owned UK manufacturing company, precision engineering all products in a purpose-built ISO accredited factory.
Leading the company to 2 prestigious Queens Awards in 2017 for Enterprise for Innovation and International Trade, these accolades underline James' desire to create the highest quality products and fly the flag for British manufacturing. Working directly with leading businesses for over 25 years, James' Ecotile brand has become synonymous with trust.
Used by 1000s of leading businesses, trusted by the MoD and specified by contractors, Ecotile floor tiles can be found across the world.
Connect or follow James on LinkedIn…