Ecotile's Commercial Flooring Applications
Our interlocking floor tiles provide a quick, easy and sustainable solution in a wide variety of commercial flooring applications.
Ecotile is one of the leading commercial flooring specialists in Europe and are the proud creators of the World's Number One Interlocking Floor Tile.
Our hard wearing tiles are tough enough to withstand the rigours of almost any industrial environment. They are flexible enough for zoning warehouses, factories and schools and even smart enough for shops and retail outlets.
What application do you require flooring for?
Suitable Products and Applications Overview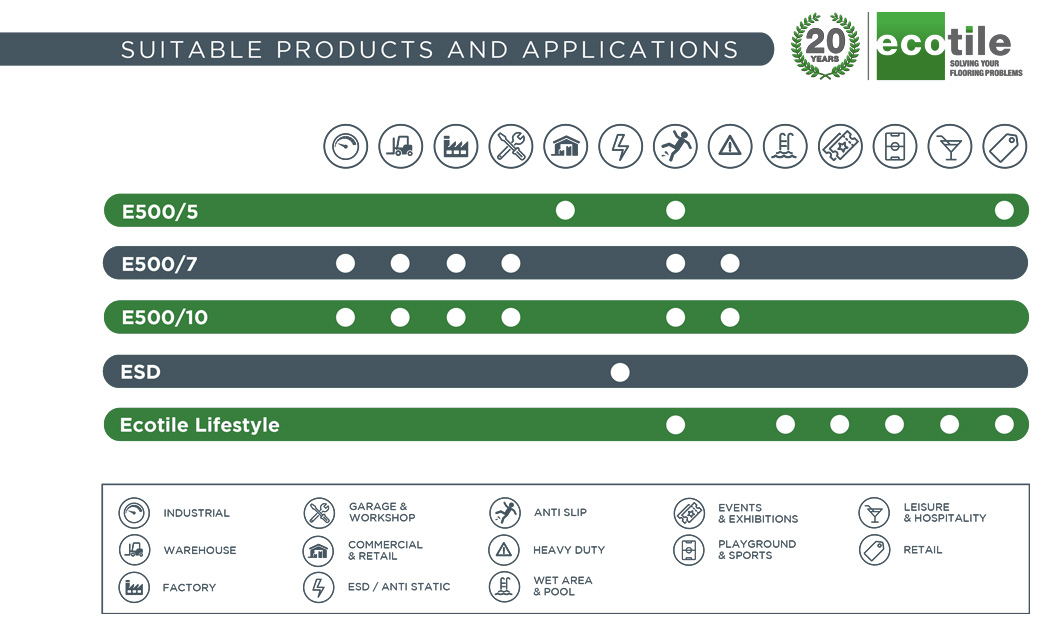 Click chart image to download PDF
Guide: Which Tile To Use When
Accreditations: