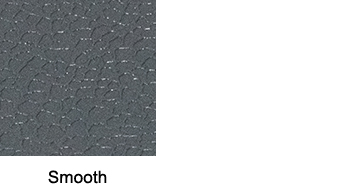 Ecotile E500/10 – The Ultra Heavy Duty Floor Tile
Ecotile's 10mm ultra heavy-duty interlocking floor tiles are exceptionally tough. Our thickest tile, the E500/10 can easily withstand heavy loads, high traffic movements, and the rigours of industrial use.
Save time on rectifying minor subfloor undulations with our 10mm tile – perfect for areas where subfloors are more uneven and worn.
Engineered for Industry. By Us.
Our 10mm floor tiles are designed and manufactured by us in Bedfordshire. So, you can be sure they're made to the highest specification and built to endure exceptionally heavy wear.
When you have concerns about operations or impacts damaging subfloors, E500/10 is the tile to specify.
Extremely tough and hard-wearing
Excellent resistance to impact and vibration
Protects subfloor from damage
Insulates against cold and damp
Noise dampening
Minimal floor preparation
Improve employee comfort and the aesthetics of your facilities
Ultimate Floor Covering. Installed in Hours. 
As with all Ecotile Floor tiles, our 10mm tiles are designed to be loose-laid. So, they're quick and simple to install in just a few hours. Perfect for businesses who can't afford to stop. They can be fitted in sections, allowing you to continue operation during installation.
They're ready to use straight away, without the curing or drying time associated with floor paints or screed.
Choosing Ecotile means you can avoid the cost of continually repainting or repairing damaged and worn concrete. Especially prudent when leasing premises. Simply cover and protect your subfloor with Ecotile, and it'll serve you well for 20+ years.
Next Level Floor Protection.
Covering worn subfloors with Ecotile reduces slips and trips. Not to mention preventing forklift accidents on uneven and crumbling floors. A fire-retardant rating of Bfl-S1 class 1 and an R10 slip rating enhances safety in industrial premises.
The 10mm tile is ideal for use in areas where heavier fork trucks, aisle stackers or narrow aisle trucks operate. Or where HGVs will be executing tight manoeuvres or rotating wheels whilst stationary. We've also installed them in aircraft hangars.
Ecotile heavy-duty tiles are perfect for:
Manufacturing facilities
Goods processing areas
Loading bays
Warehousing
Aircraft hangars
Heavy goods vehicle workshops
Hard on wear, softer on the planet.
All Ecotile interlocking floor tiles are manufactured from 100% recyclable materials. So, at the end of their useful life, they can be returned to Ecotile and used to make our range of recycled tiles. We aim for zero to landfill, so we created the Ecotile Buy-Back and Take-Back schemes, designed to help businesses procure flooring more sustainably.
Finish: Smooth
Material: PVC
Dimensions: 500mm x 500mm
Thickness: 10mm
Weight: 11.2kg/m2
Hardness: 90-92 Shore A
ESD Version: No
Thermal Resistance Properties: R Value – 2.62 for 10mm Tile
Engineering Plants
Passenger Terminals
Warehouses
Commercial Garages
Free Weights Areas
Fire Stations
Power Stations
Distribution Centres
Aircraft Hangars
Maintenance Depots
Suitable for extremely heavy vehicles
Expected lifespan of 20 + years
10 Year warranty
Good chemical resistance
Install without downtime
Noise reduction of up to 46db
No damp proof membrane, screed or adhesives required
Fire retardant – Class Bfl S1
100% recyclable
Easy to maintain & clean
Excellent slip-resistance (R10)
Reduces worker fatigue
Ideal for uneven or damp floors
Quick & simple to install
"*" indicates required fields