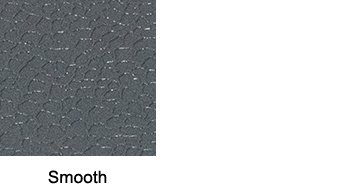 Ecotile E500/10 – The Ultra Heavy Duty Floor Tile
These ultra-heavy duty interlocking floor tiles are exceptionally tough, resistant to impact, heavy loads and high traffic movements. They are the highest specification tile we produce and, as with the entire range, are designed to be loose laid and therefore quick and simple to install.
The e500/10 can be used to repair and protect busy warehouse and factory flooring where access time is limited. The 10mm tile is recommended for use in areas where heavier fork trucks, aisle stackers or narrow aisle trucks are used or where HGVs will be executing tight manoeuvres or rotating wheels whilst stationary.
Ecotile 500/10 has also proven to be extremely successful in aircraft hangars and fire station pump room floors. This tile is not suitable for outdoor use, for outdoor flooring please click here.
Composition & Manufacture
Ecotile 500/10 is injection moulded using virgin PVC compound that has excellent wear characteristics, chemical resistance, and stable electrical properties.
E500/10 floor tiles can be used almost anywhere. They are  the tile to specify if you have any concerns about the loads that will be travelling across the floor or the levels of impact they will be subject to.
To find out how Ecotile compares to other leading applications such as epoxy resin, please visit our industrial flooring page.
Finish: Smooth
Material: PVC
Dimensions: 500mm x 500mm
Thickness: 10mm
Weight: 11.2kg/m2
Hardness: 90-92 Shore A
ESD Version: No
Thermal Resistance Properties: R Value – 2.62 for 10mm Tile
Engineering Plants
Passenger Terminals
Warehouses
Commercial Garages
Free Weights Areas
Fire Stations
Power Stations
Distribution Centres
Aircraft Hangars
Maintenance Depots
Suitable for extremely heavy vehicles
Expected lifespan of 20 + years
10 Year warranty
Good chemical resistance
Install without downtime
Noise reduction of up to 46db
No damp proof membrane, screed or adhesives required
Fire retardant – Class Bfl S1
100% recyclable
Easy to maintain & clean
Excellent slip-resistance (R10)
Reduces worker fatigue
Ideal for uneven or damp floors
Quick & simple to install
Accreditations: