Smart, Safe & Dependable Anti-Slip Flooring From Ecotile

Investing in anti-slip flooring is one of the most efficient ways for a business to make a workplace safer and to ensure that it meets workplace regulations. All of the Ecotile product range is non slip and suitable for use in areas where water, grease, oil and other chemicals can make walkways and work areas slippery and dangerous to walk on.
Avoid Expensive Legal Costs With PVC Anti-Slip Flooring
According to the HSE, the average cost of a slip claim is roughly £15,000 and costs employers more than £500m per year. Costs include insurance fees, production delays, fines and not to mention the cost to the injured or hurt individual.
The Workplace (Health, Safety and Welfare) Regulations 1992 require all floors to be in suitable condition and free from obstructions. Employees should be able to move around safely. Ecotile anti-slip flooring can prevent costly slip claims and has been helping businesses meet health and safety requirements for 20 years. The non-slip properties of Ecotile reduce dangerous slip hazards in both wet and dry conditions.
We work with many of the UK's leading manufacturing companies, building and facilities managers, local authorities and educational establishments to deliver innovative, cost effective and practical solutions that can be implemented quickly and with minimal disruption.
How We Test Anti-Slip Floor Tiles
There are multiple ways that you can test the coefficient of friction (Resistance to slip accidents) of your floor surface. Ecotile is tested against the following standards:
EN 13893 
DIN 51130 – EU / R – Test
BS7976 – Pendulum Slip Test
What Is A Pendulum Slip Test?
Pendulum Slip Tests are one of the quickest and widely known ways of testing the slip properties of your floor.  The test involves a rubber slider passing across  the floor to replicate a pedestrian heel strike, the point at which most slips  occur. The test produces a result, known as the Pendulum Test Value (PTV) . The slip potential is then classified as low, moderate or high depending on the PTV. Click to learn more about the pendulum test.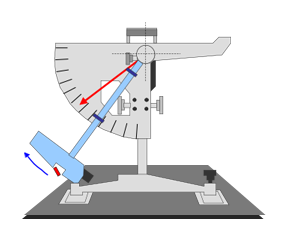 Ecotile Pendulum Slip Test Against UKSRG Guidelines
| | | |
| --- | --- | --- |
| Surface (Dry) | Pendulum Test Value | Slip Potential |
| Ecotile Raised Disk – 7mm | 63 | Low (Non-slip) |
| Ecotile Smooth Texture – 7mm | 64 | Low(Non-slip) |
Other Certification
Here are the test results of Ecotile when tested against EN14041:2004 & DIN51130 standards:
| | | |
| --- | --- | --- |
| Surface | EN14041:2004 – Coefficient of Friction (CoF) | DIN 51130 – Determination of slip resistance |
| Raised Disk | ≥ 0.56 | R10 |
| Smooth | ≥ 0.67 | R10 |
| Slate | ≥ 0.65 | R10 |
For ease of interpretation, CoF values have been added to the table. As a rule of thumb, floors with a CoF of less than 0.25 are likely to have a high slip potential and floors with a CoF above 0.36 are likely to have a low slip potential.
To see all of our anti-slip flooring certification and to find out more about Ecotile anti-slip flooring contact us
R10 slip rating
Track record of significantly reducing the risk of slipping
Reduces Fatigue
Quick & simple to install
Ideal for use with fork trucks and heavy loads
Extremely hard wearing
Protects the existing floor from damage
10 year product warranty
"*" indicates required fields