Here's why you should choose the world's No.1 interlocking flooring specialists.
High quality flooring products and technical support are key factors in any operational plan. Sadly, issues such as fire or slip rating certifications are often over looked until something goes wrong. Failure to employ due diligence and good practice when selecting a new floor can result in costly replacements, delays and insurance claims being refused.
"At Ecotile we continually invest in international testing, certification and approval processes in order to provide total confidence to our customers. In parallel, we frequently work with customers to resolve legacy issues that they have experienced with an inappropriate flooring system."
James Gedye, Managing Director of Ecotile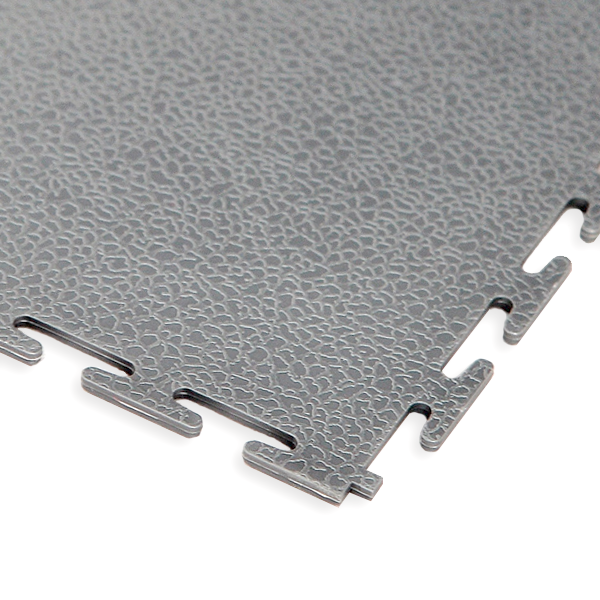 Ecotile design and manufacture a wide range of interlocking floor tiles at our UK production facility. We aim to provide durable and safe flooring products that can be installed with minimal disruption.
Ecotile only use raw materials that meet internationally recognised standards. The standards relate to performance, quality and impact on the environment. Ecotile is the only interlocking flooring tile manufacturer that holds the full complement of quality accreditations and certifications :
ISO9001 Quality Standard
ISO 14001 Environmental Standard
OHSAS 18001 Health & Safety Standard (Pending)
CE Mark
BFI S1 Fire Rating
R10 Anti-Slip Rating
BS EN 61340-5 / IEC 61340 protection of electronic devices from electrostatic phenomona (ESD flooring)
REACH compliant
Achilles Approved
Ü Mark
European VOC Emission Regulations
Greener = Cleaner
All Ecotile floor tiles are fully recyclable at the end of their product life.
All pre and post-installation material is recycled.
We also offer a collection and recycling service free of charge.
Ecotile flooring provides strong, flexible and modern flooring solutions for all industrial and commercial needs.
Our standard tiles are tough enough to cope with the daily impact of HGV's, pallet trucks, fork trucks and industrial use.
Our ESD tiles, have been designed to protect people and components in areas where there is a high risk of electrostatic damage. This makes them ideal for electronic sub-assemblies and facilities that handle combustible and explosive material.
At Ecotile we pride ourselves on the fact that our floor tiles are in use at some of the largest and most recognised manufacturers in Europe. Every day thousands of skilled people work and produce products whilst standing on an Ecotile floor.
Who uses Ecotile?
Our tiles are designed to cope with heavy vehicle traffic and fork lift movement.  All of our tiles offer good thermal and acoustic insulation as well as strong resistance to impact. Thanks to all of these properties, Ecotile can be used almost anywhere! Thats why Ecotile has been used in factories, schools and offices across Europe for over 25 years.
A full list of Ecotile Applications:
Factories
Passenger Terminals
Warehouses
Schools
Garages
Retail Outlets
Sports Facilities
Exhibitions
 Key Benefits
Hard wearing
Low life cycle cost and simple to maintain
Smart and modern appearance
ESD / Anti-static versions available
Ideal for use with fork trucks and heavy loads
Quick and simple to install so no downtime
Good anti-slip properties
Protects the existing floor from damage
Versatile, quick and easy to amend, design and layout
Ideal for uneven, damp or contaminated substrates
Excellent value
Manufactured in the UK – ISO 9001 Accreditation
10 Year Product Warranty