Introducing Ecotile Floor Signage
The innovative solution for businesses looking to enhance their flooring and add safety messages and brand logos. With Ecotile, you can create a safer work environment and promote your brand in a unique and eye-catching way.
Safety From The Floor Up
Complying with statutory health and safety requirements to display relevant signage is made easier with Ecotile. Simply choose the required signage and position them within an Ecotile modular floor. Wherever you need them the most. Using safety alerts at ground level ensures they are seen easily by your team or visitors, keeping them safe whilst in the workplace.
They're an instant and effective way to place hazard warnings, prohibitory or mandatory instruction signs.
Perfect for:
Forklifts Operating
Hi-Vis Areas
Ear Defenders
Safety Footwear
Emergency Exits
Fire Points
Keep Clear
Restricted / No Access
No Smoking
Ecotile Floor Tile Signage. Endless Possibilities.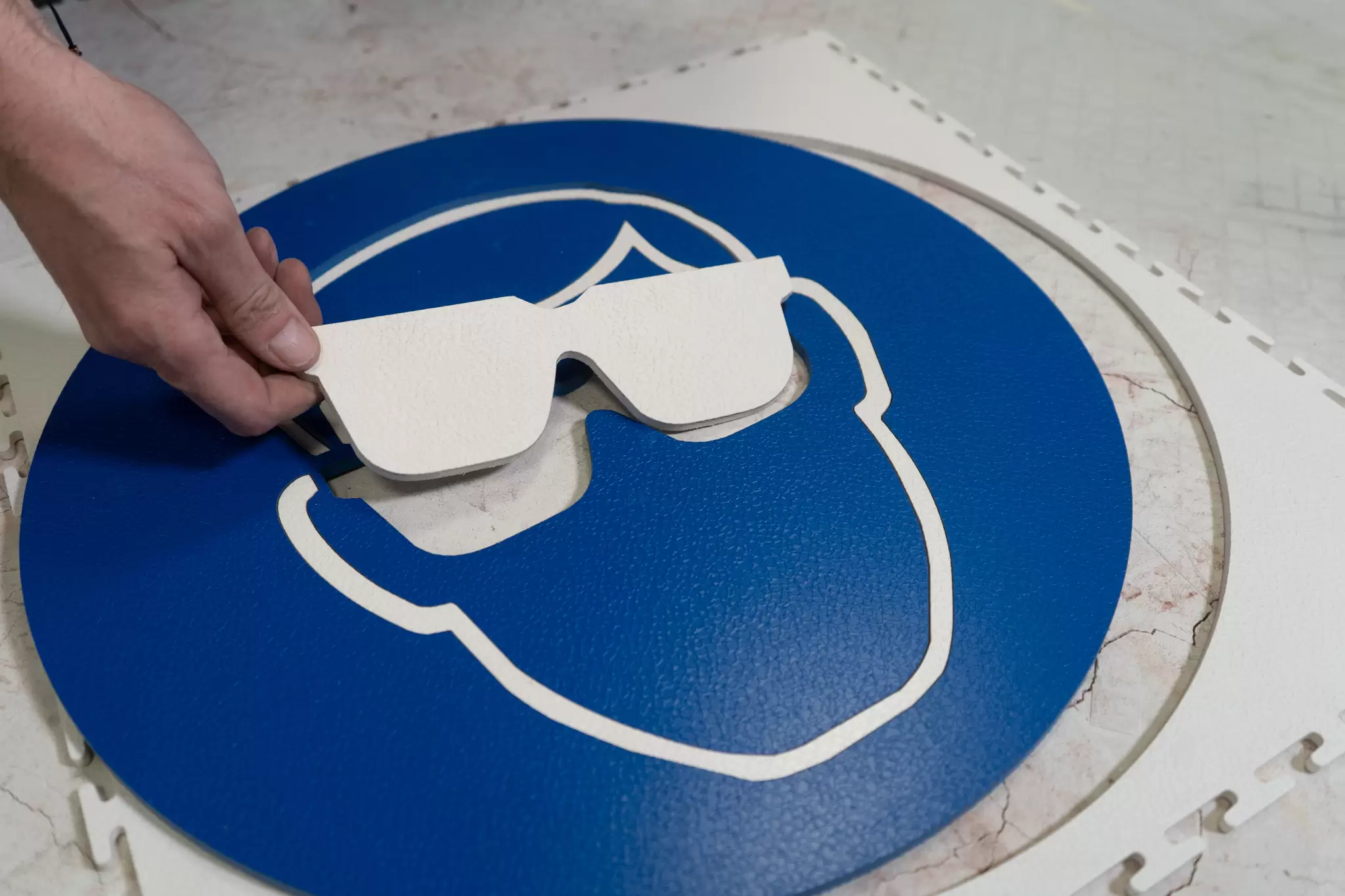 Ecotile interlocking floor sign-tiles are a modular solution, making it easy to change layouts or positions whenever needed. This means you can customise your flooring to meet the needs of your business. Whether you're adding safety signs, directional arrows, or any customised messages.
One of the biggest advantages of Ecotile floor tiles is their durability. Our signage tiles are created by precision water jet-cutting of Ecotile floor tiles. This means 100% of the message-tile is made from Original Ecotile floor tiles, so your safety messages and brand logos won't wear off over time, even with heavy foot traffic and forklift use. Providing long-lasting value and peace of mind.
Put Your Brand Centre Stage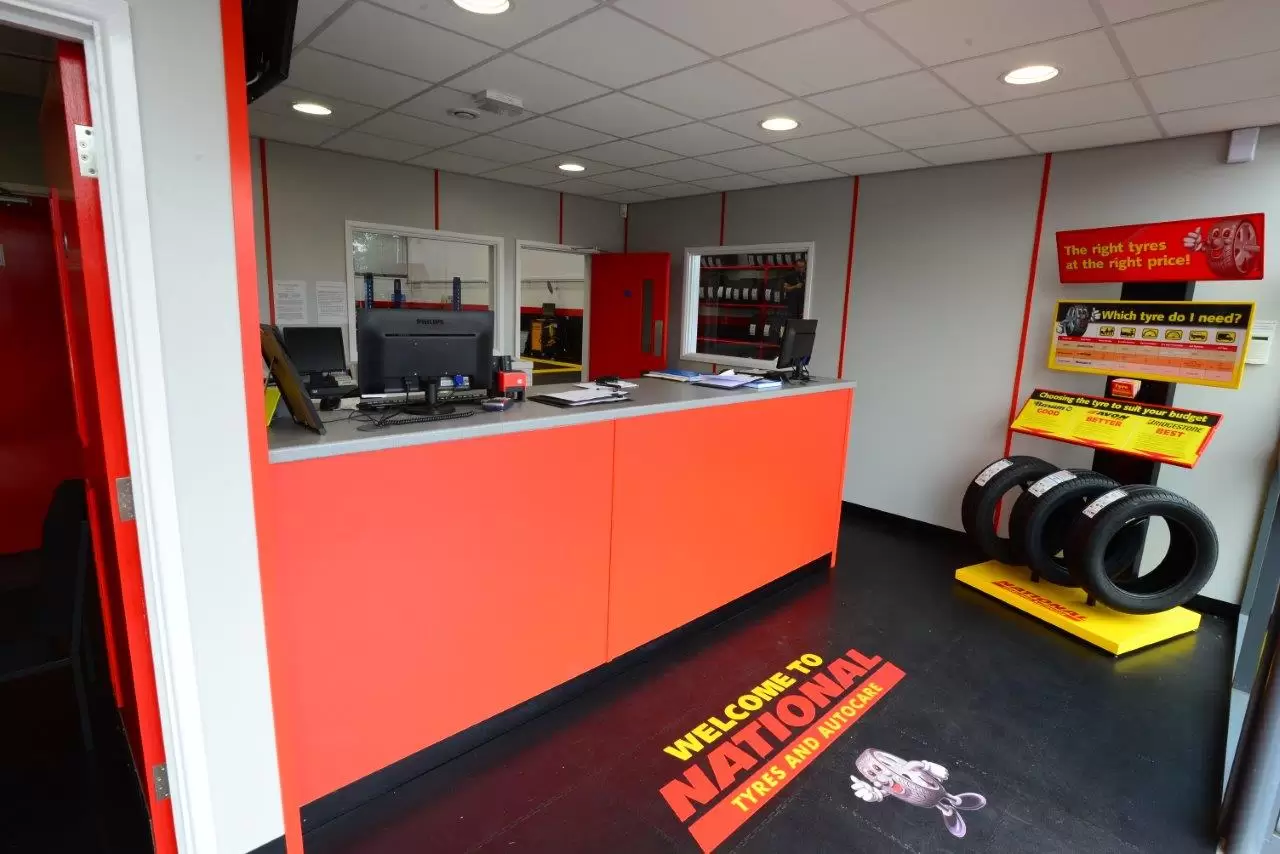 By adding your brand logo to your flooring system, you can create a personalised touch that will impress visitors and your own team. This is a great way to increase pride in the workplace and create a sense of unity and belonging among employees.
They're also great to use within showrooms, POS product display areas, training rooms, demo areas and exhibition stands.
Combine With Coloured Walkways and Work Zones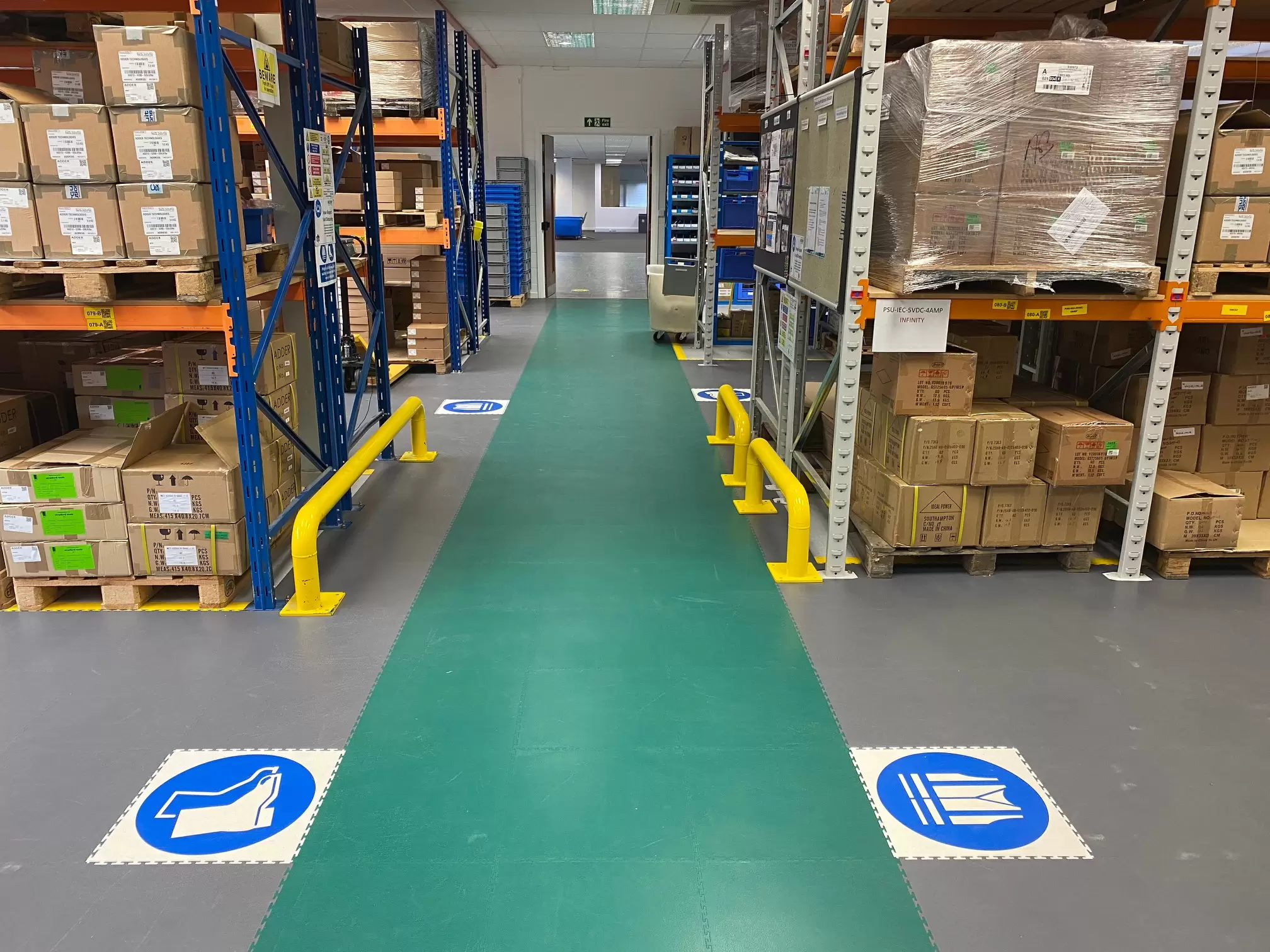 Many Ecotile customers create standout walkways within their premises using Ecotile's interlocking system. Simply use different coloured tiles to mark out pedestrian walkways, work zones or even create keep clear areas. Use them to alert customers of floor height changes within retail stores, meet regulations for MoT areas within commercial garages, or section-off manufacturing zones and warehouse walkways.
When combined with safety signage, Ecotile's range of coloured modular tiles creates unparalleled workplaces.
At Ecotile, we are committed to providing the highest quality products and services to our customers. Our interlocking floor tiles are easy to install, eco-friendly, and require minimal maintenance.
So why wait? Contact us today to learn more about how Ecotile can help you create a safer and more attractive work environment while promoting your brand.
"*" indicates required fields