Interlocking floor tiles are advantageous in many ways for a variety of different applications. As many people still aren't aware of these, here are some of the benefits of using them.
Advantages of Interlocking Floor Tiles

Interlocking Means Easy to Install
One of the main benefits of using interlocking floor tiles is the ease and speed of installation; many of our customers install the tiles themselves with no help. All you need to do is line them together and tap them in place, there is no need for any screed or adhesive. They can even be installed over existing or damaged flooring, so repairs don't have to be made before installation.

Easy to Maintain
Cleaning up dirt and dust couldn't be easier with PVC interlocking tiles, all you need is a broom, vacuum or damp mop. At Ecotile, we offer a number of cleaning and maintenance products to assist you in keeping your tiles looking clean. Also, if an area of your floor gets damaged or worn out, the interlocking system makes it effortless to replace individual tiles.

Protect Your Floor
As interlocking tiles are durable and impact resistant, they can be used as a protective layer for your floor in order to avoid any potential damage and costly repair bills. Do you need floor protection for your warehouse or other industrial workplaces due to large amounts of heavy-duty traffic from forklifts, lorries and other vehicles? PVC interlocking floor tiles are designed to withstand heavy weights and vibrations so you can ensure your sub-floor won't be affected.
Built to Last
Ecotile interlocking floor tiles are manufactured to the highest quality, ensuring they are durable and a long-lasting flooring solution. We guarantee them for 10 years and in many applications the lifycycle can be 20 years. Furthermore, because we've been in business for such a long time you have complete peace of mind that we'll be here when you want to extend your floor.

Recyclable Floor Tiles
We are very proud of our sustainable flooring option as Ecotile interlocking PVC floor tiles are completely recyclable. As they don't use glues, latex or screed, they have the ability to be both reused and recycled. We offer a buy back service when you want to replace your tiles, and then we recycle the tiles we have bought back – this is a lot more environmentally friendly than other flooring options!

No Damp Proof Membrane Needed
If you have an uneven, damp or contaminated floor, interlocking floor tiles can be used as a protective layer without the need for a damp proof membrane, screed or adhesive. All you have to do is align them and tap them into place, and you will have a suitable flooring that is shielded against moisture.

Wide Range of Choice and Colours
We have a wide range of thicknesses, colours and textures when it comes to our interlocking floor tiles. With 5mm, 7mm and 10mm thicknesses to choose from, you can create the perfect flooring for any application. Whether you want walkways, kanbans or demarcation zones on the floor, the possibilities are endless with Ecotile.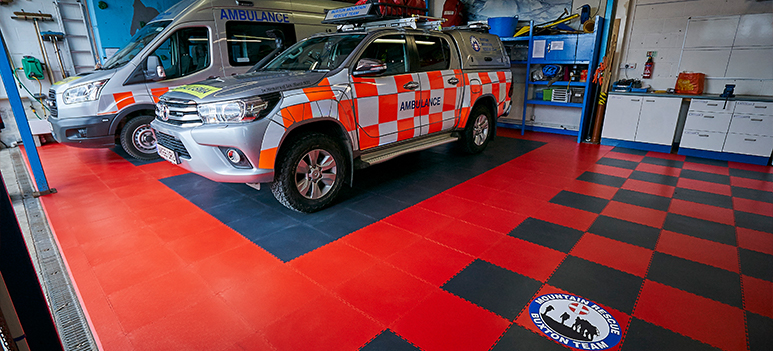 Smart, Modern Appearance
Interlocking PVC floor tiles are not only durable in strength but in appearance too. Their appearance is smart and modern, as well as consistent and enduring so you won't have to worry about excessive wear or paint delamination. After an extended period of time, you may see some scuffs or wear, but this can be easily replaced as interlocking tiles can be snapped in and out quickly and efficiently.
Chemically Resistant
If you're working in an environment that requires frequent use of transport of chemicals, solvents or oil, PVC interlocking floor tiles are the best choice for you. They are resistant to many corroding agents and chemicals, alongside alcohols, salts and petrol.

Reduces Dust, Shock and Noise
As mentioned above, interlocking floor tiles are easy to maintain because they lock neatly together which keeps all of the dust out. They are also shock and noise absorbing due to their solid structure; they have the ability to reduce noise of up to 46 decibels which is a noticeable difference. Their durable structure reduces shock and impact too, so there is less risk of damage from heavy loads.

Slip Resistant Floor Tiles
PVC floor tiles have more resistance and friction compared to other flooring solutions and all of our tiles achieve an R10 slip rating. This means from a health and safety perspective, they are a competent and reliable choice for industrial and workplace floors.
Insulation
In addition to noise insulation, interlocking floor tiles also provide heat insulation too. Due to the tight interlocking style, heat does not escape through any gaps and the cold and damp from the floor below cannot come through. This insulation provides a warm and comfortable surface to work on, so much so employees will feel a noticeable difference.

Fire Retardant
If a fire occurs in your workplace where Ecotile PVC interlocking floor tiles are used, the flames will not spread and toxic fumes will not be emitted. Ecotile does not support combustion and achieves Class 1 spread of flame when tested to BS 476: Part 7 / European Classification: BFL.
Move and Re-Use Interlocking Tiles
Just like tiles are simply replaced if they get scuffed or worn out, they also have the versatility to be moved around easily. It is quick and seamless to amend your design and layout whenever you fancy a change.
Lower Life Cycle Cost
Purchasing Ecotile flooring is an investment due to its lower life cycle cost. As a genuine environmentally sustainable flooring solution, all pre and post-installation material is recycled and old tiles can be reused second hand too, giving our tiles a full life cycle.
Interlocking Floor Tiles by Ecotile
Want to know more about Ecotile interlocking floor tiles? Give us a call or email us today via our contact page!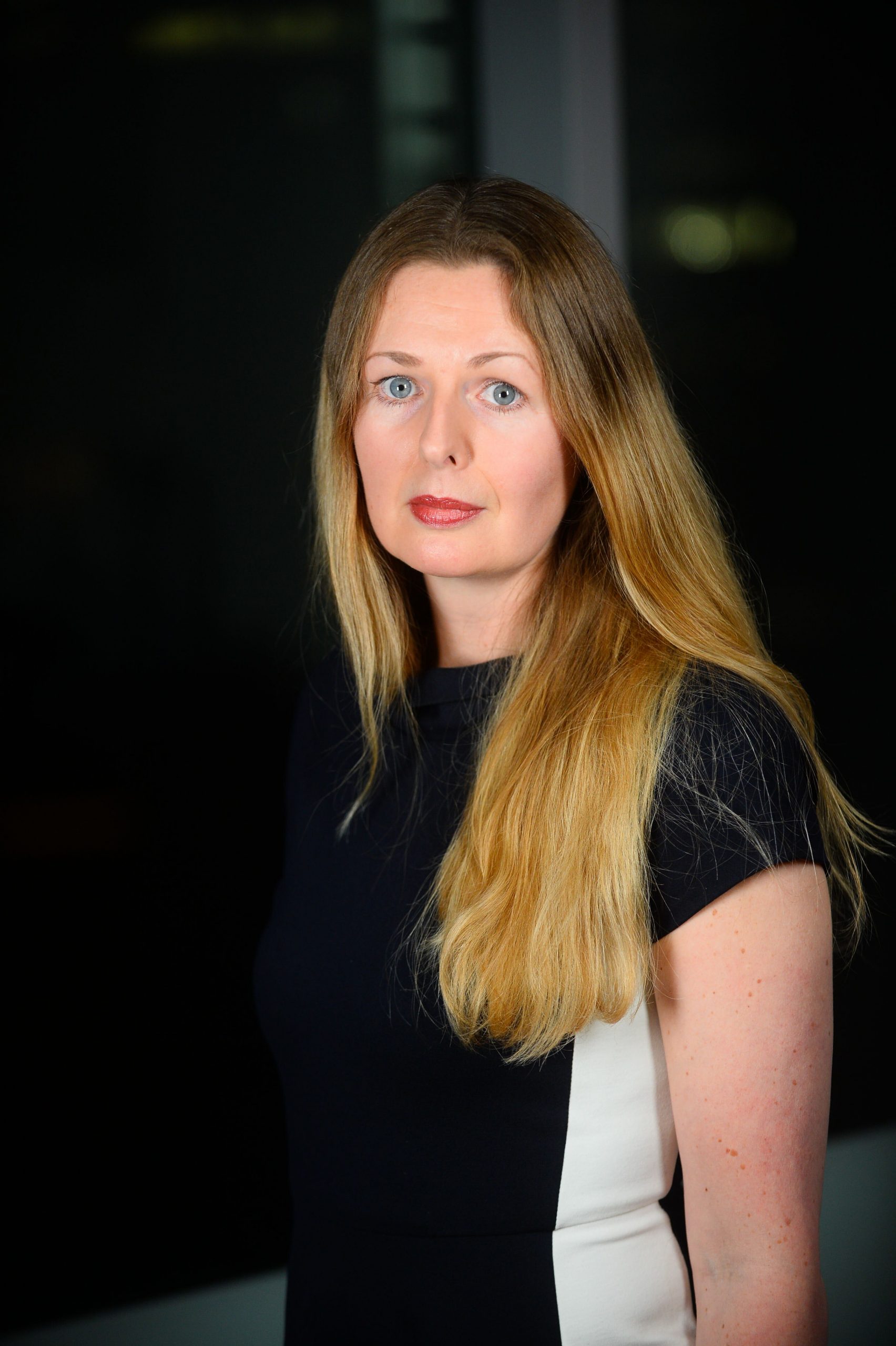 Lucinda O'Reilly, Exports & Marketing Director is an integral part of the team that has grown Ecotile Flooring in to the successful manufacturing business it is today. Over the last 20 years she has successfully employed her skills in sales and marketing to ensure Ecotile Flooring is recognised as the market leading manufacturer of PVC interlocking floor tiles. Lucinda's love of travel means the Ecotile brand is dominant all over Europe, North America, the Middle East, Asia and India.
To ensure compliance with export regulations Lucinda has gained accreditations from the Chamber of Commerce in Incoterms & Export Licence Controls and Export Procedures & Documentation and has completed the Institute of Export course on Incoterms 2020. She is a member of the Institute of Export, was a finalist in the Natwest Open to Export competition in 2018 and was instrumental in Ecotile Flooring winning a Queen's Enterprise for International Trade in 2017. Lucinda has recently been interviewed by BBC News and Channel 4 News for her insights on Brexit and is an Export Champion for the Department for International Trade.