Bedfordshire based Ecotile Flooring Ltd are delighted to announce that we have been named the winner of two Queen's Awards for Enterprise; the most prestigious business award in the UK which represents the highest accolade for business success.
Ecotile are one of five companies to receive not one, but TWO awards in 2017. We have received an award for outstanding achievement in Innovation & another for our contribution & accomplishments in International Trade. As winners of the Queen's Awards for Enterprise, we will be visited by a Royal representative and presented with a commemorative trophy as a mark of our achievement! We will also be invited to a Royal reception at Buckingham Palace, hosted by Her Majesty The Queen.
Facts About The Queen's Award For Enterprise:
Established in 1965, the Queen's Awards for Enterprise celebrates the UK's small and medium sized businesses.
Only 167  businesses across the UK have been recognized for their contribution to international trade, innovation, sustainable development and promoting opportunity.
Ecotile are one of only five firms who will receive two Queen's Awards
Entries are open as of today for the 2018 awards.
Established in 1996, Ecotile Flooring design, manufacture & supply sustainable interlocking tiles to many industrial & commercial businesses. We recently began a concerted push to grow our international business, which has proven to be very successful & export sales now account for over 40% of turnover.
CEO James Gedye said:
"To be awarded the Queen's Award for both Innovation & International Trade is the ultimate accolade for Ecotile and something that makes me immensely proud of all the hard work, enthusiasm and commitment everyone at the company has put into growing the business from a one man business started in a North London bedroom into what we are now. A total and absolute commitment to ensuring the very best quality standards in everything we do and outstanding customer service has been the foundation of our success. The Queen's Awards are an amazing achievement and will make a massive contribution towards growing the profile of the company and our ambitions to significantly increase our export sales."
All of us here at Ecotile Flooring are so proud to be part of this wonderful award. You can learn more about the Queen's Award for Enterprise here.
Why not see for yourself? Visit our shop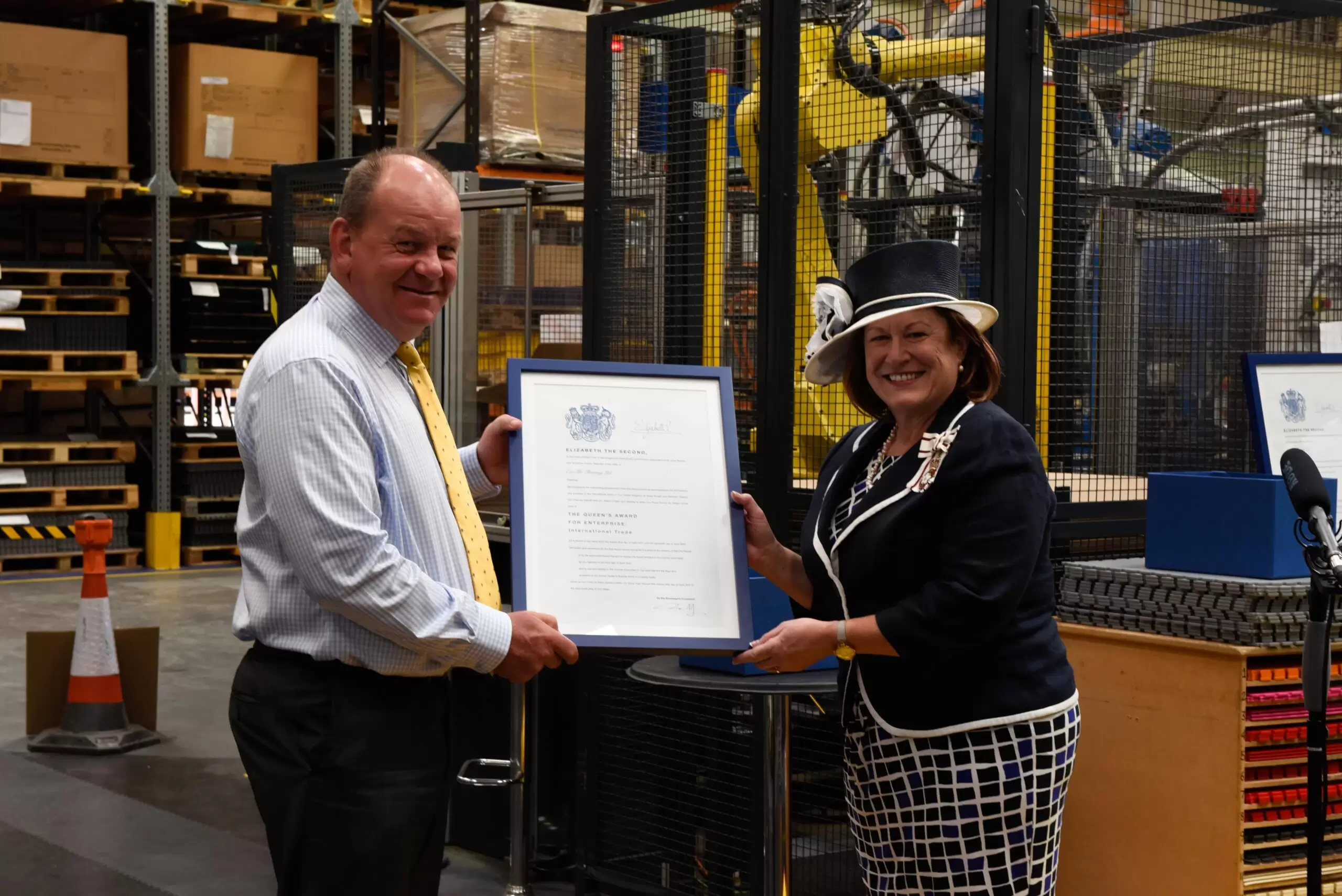 CEO and founder James Gedye has established Ecotile as the leading provider of interlocking floor tiles to the UK and around the world. Founded in 1996 from his bedroom turned office, James has built Ecotile into a multi-million-pound business, with sustainability still at the heart of his vision.
Based in Luton, Bedfordshire, Ecotile remains a privately owned UK manufacturing company, precision engineering all products in a purpose-built ISO accredited factory.
Leading the company to 2 prestigious Queens Awards in 2017 for Enterprise for Innovation and International Trade, these accolades underline James' desire to create the highest quality products and fly the flag for British manufacturing. Working directly with leading businesses for over 25 years, James' Ecotile brand has become synonymous with trust.
Used by 1000s of leading businesses, trusted by the MoD and specified by contractors, Ecotile floor tiles can be found across the world.
Connect or follow James on LinkedIn…