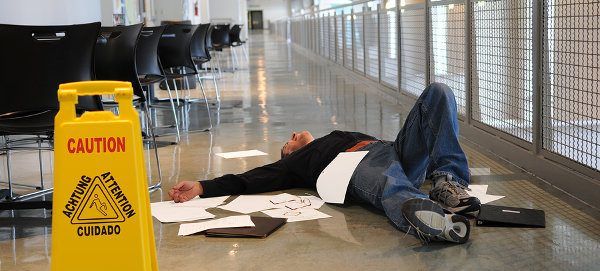 Slips and falls are the most common cause of workplace injuries in the UK. They account for a third of all work injuries.
Although the main priority is the physical safety of employees and members of the public, there are also the costs to consider if an accident or fall occurs. Loss of productivity time, staff on sick leave, higher workplace insurance, litigation costs and compensation costs through personal injury claims can end up costing business owners thousands of pounds.
Here's a look at the main causes of slips and injuries in the workplace and what employers can do to prevent incidents happening in the first place.
Main Causes of Slips and Injuries In Workplaces:
Uneven floor surfaces
Unsuitable flooring
Wet floors
Oil spillages
Floors that are poorly maintained and cleaned
Poor lighting
Dry floors with wood dust or powder
Polished or freshly waxed floors
Loose flooring, carpeting or mats
Transition from one floor type to another
Missing or uneven floor tiles and bricks
Damaged or irregular steps; no handrails
Sloped walking surfaces
Electrical cords or cables
Weather hazards – rain, sleet, ice, snow, hail, frost
Employer Obligations
According to the Health and Safety Executive (HSE), employers have a duty to provide a safe and comfortable working environment and take measures to ensure the safety of employees and members of the public.
To do this they should ensure the flooring is suitable for the purpose and encourage employees to carry out safe work practices and procedures: floors cleaned and maintained regularly and spills cleaned up immediately. They should also perform regular checks to ensure the floors are in good condition.
Risk Assessments
Routine risk assessments recommended by the HSE include:
• Noting hazards
• Who may be harmed and what areas are at greater risk
• Take measures to lower the risk of slips and falls
• Increase inspections
• Regularly review and update risk assessment forms
• Use the free HSE Slips Assessment Tool
Here's How To Prevent Slips And Falls At Work:
Preventative measures include:
Clear, easy to read signs indicating hazardous areas and designated vehicle and pedestrian traffic routes
Cleaning up spillages quickly
Ensure suitable footwear is worn
Improve the quality and positioning of lighting
Install anti-slip flooring
Display "Wet Floor" signs as needed
Use ramp sections to transition from different rooms or floor levels
Benefits of Anti-Slip Flooring
Anti-slip flooring can dramatically reduce slip and fall injuries. By creating a safer and more comfortable working environment, employers also benefit from better productivity.
Ecotile offer anti-slip flooring that is quick and easy to install so there is less disruption to work time. Incredibly durable and hard wearing, it's suitable for heavy loads and forklifts, while being comfortable to walk on, reducing stress fatigue. All of our tiles have been tested against DIN 51130:2004  standards and are all classified as R10  (Suitable for use in areas where there is an increased risk of slipping due to grease, oil & water)  If you wish to see certification and supporting documentation covering the slip resistance of our tiles, contact us here.
Ecotile flooring comes in a choice of 3 surfaces: smooth, slate or raised disk and can be fitted/colour coded to make clear demarcation zones.
For more information on Ecotile's anti-slip flooring, contact a member of our team today, or visit us online to view our full range of industrial flooring solutions.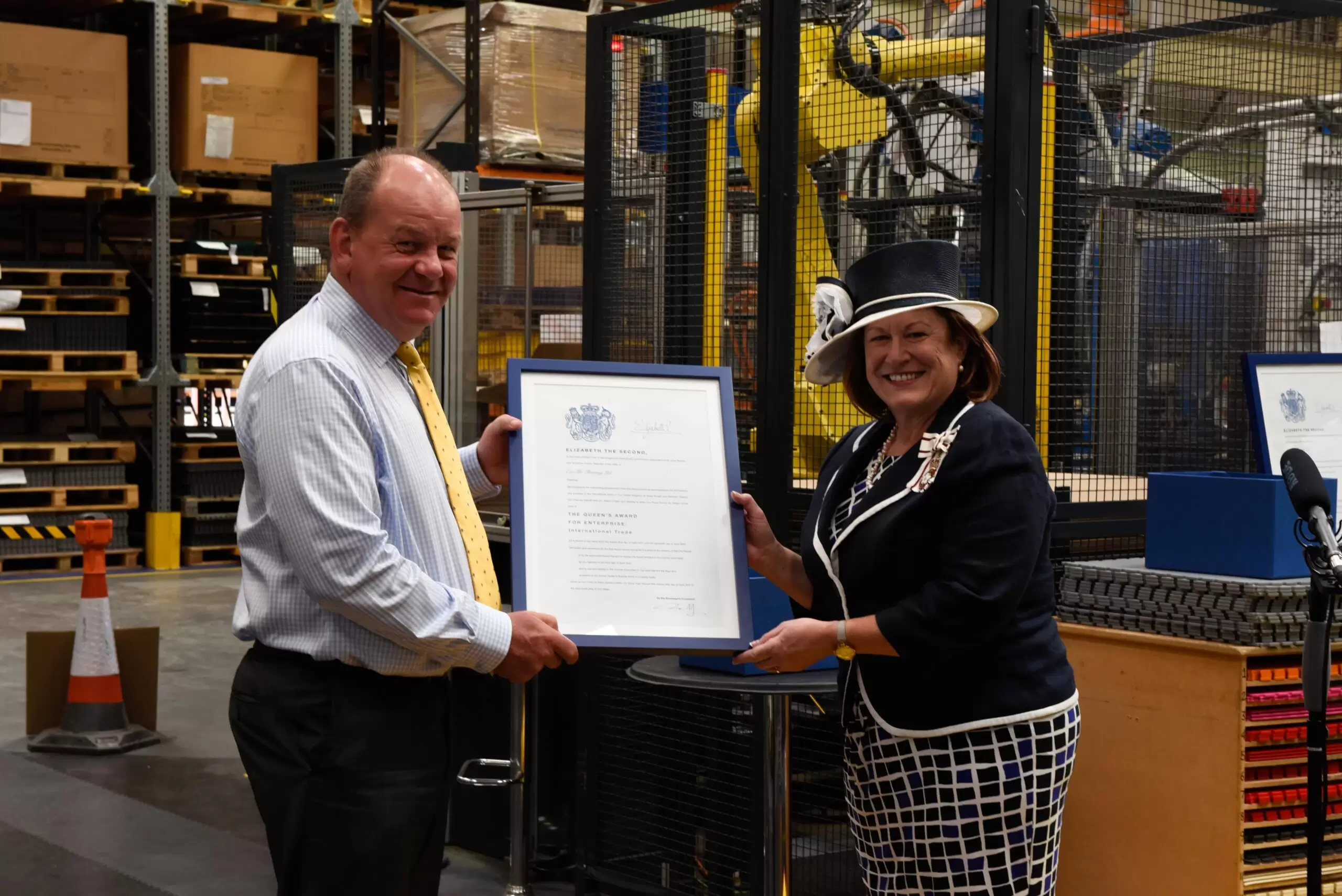 CEO and founder James Gedye has established Ecotile as the leading provider of interlocking floor tiles to the UK and around the world. Founded in 1996 from his bedroom turned office, James has built Ecotile into a multi-million-pound business, with sustainability still at the heart of his vision.
Based in Luton, Bedfordshire, Ecotile remains a privately owned UK manufacturing company, precision engineering all products in a purpose-built ISO accredited factory.
Leading the company to 2 prestigious Queens Awards in 2017 for Enterprise for Innovation and International Trade, these accolades underline James' desire to create the highest quality products and fly the flag for British manufacturing. Working directly with leading businesses for over 25 years, James' Ecotile brand has become synonymous with trust.
Used by 1000s of leading businesses, trusted by the MoD and specified by contractors, Ecotile floor tiles can be found across the world.
Connect or follow James on LinkedIn…