The BBC program Panorama reported this week on Met Office predictions that if climate change continues at its current rate, snowy winters in the UK will be a thing of the past by the end of this century.
For anyone with fond memories of snowball fights, sledging and building snowmen, it illustrates what the dry data and statistics about climate change will actually mean for future generations and presents the other side of the coin to the hotter, drier summers that are usually mentioned.This scenario isn't inevitable however, if we act now, we can slow the pace of climate change and reduce (although not reverse) the consequences. Last week, the UK government announced ambitious new targets for tackling climate change. The new goal is to cut the UK's greenhouse gas emission by 68% by the end of the decade, based on 1990 levels.
This will require a huge joint effort from industry and individuals. Manufacturers need to analyse every link in their supply chain and step in the manufacturing process to make everything as efficient and sustainable as possible. Consumers must take the time to compare the green credentials of everything they buy and demand transparency from manufacturers and suppliers. In this way we can all ensure best practice in terms of the environment and also working conditions, not just here but around the world.
So what is Ecotile Flooring doing to reduce the environmental impact of our tiles?
Recycled raw material
We offer a range manufactured from 100% recycled plastics which is a combination of post-consumer and post-industrial material. The percentage is constantly varying subject to what's available but as an average over the year the mix is 35% post-industrial and 65% post-consumer.
Zero waste
We have achieved zero waste to landfill for the past three years because we have our own in house sorting and bailing facility and contracts in place with a variety of recycling facilities to ensure that all cardboard, paper, plastics, metals etc. are recycled.
Energy saving
We use heat source pumps and solar panels to generate energy for both heating and operating our machinery. All of our injection moulding machines have been changed from hydraulic presses to electric screw drives resulting in a saving of 70% on the usage of electricity
Take back scheme
As an environmentally responsible company we will arrange to collect any excess material or off-cuts completely free of charge. This means that either when the tiles have reached the end of their useful life at your property or if you have anything left over once the floor has been fitted you can simply get in touch with us.
Recycle
Ecotile is 100% recyclable. Once we have enough material, we granulate it at our factory in Luton and use it to manufacture new tiles. Most floor coverings only have a limited life span due to wear or are scrapped for refurbishment. Most waste floor coverings will end up in landfill because once a floor has been adhered to the floor, it cannot be re-used. Not only can our flooring tiles be recycled, there is also a strong market for pre-owned tiles, so you can be confident that when the time comes to replace your flooring it will not end up in landfill.
Feel free to check our environmental credentials here or contact us for more information.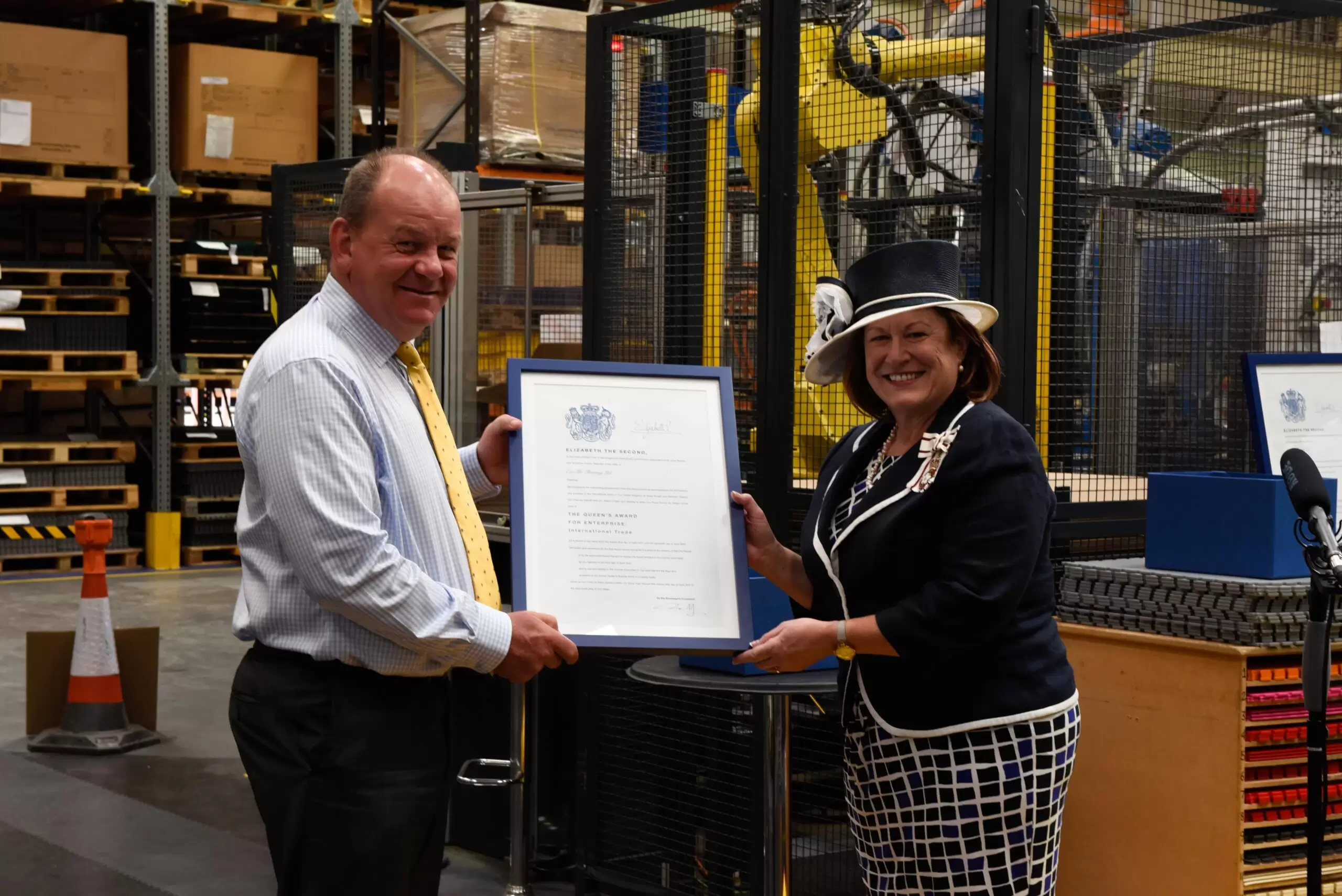 CEO and founder James Gedye has established Ecotile as the leading provider of interlocking floor tiles to the UK and around the world. Founded in 1996 from his bedroom turned office, James has built Ecotile into a multi-million-pound business, with sustainability still at the heart of his vision.
Based in Luton, Bedfordshire, Ecotile remains a privately owned UK manufacturing company, precision engineering all products in a purpose-built ISO accredited factory.
Leading the company to 2 prestigious Queens Awards in 2017 for Enterprise for Innovation and International Trade, these accolades underline James' desire to create the highest quality products and fly the flag for British manufacturing. Working directly with leading businesses for over 25 years, James' Ecotile brand has become synonymous with trust.
Used by 1000s of leading businesses, trusted by the MoD and specified by contractors, Ecotile floor tiles can be found across the world.
Connect or follow James on LinkedIn…