Choosing an industrial floor for your specific environment can be a daunting prospect. With so many options available including paint, epoxy resin, power floated concrete, polished concrete or even timber, quarry tiles or asphalt it is impractical to become an expert in the various types of industrial floors and the advantages of each in different situations.
To help make the choice that's right for you we've outlined the top 3 considerations you should think about when choosing an industrial floor.
1. What is the function of the area?
The intended use of the space is an important consideration when selecting industrial flooring. In a heavy-duty manufacturing environment, you need a floor that can withstand forklift truck traffic, which is resistant to any oils and chemicals that are in use, which is slip resistant and extremely durable.
You may want to use different colours to mark pedestrian safe zones or put safety signs in the floor to tell people they must wear eye and ear protection in certain areas. If you manufacture electronics or are in the printing industry you may need a conductive or anti-static floor that eliminates dust.
Warehouses need floors that can cope with 24/7 forklift traffic and that won't crack and become uneven which is a serious safety hazard when carrying heavy loads.
2. How quickly do you need the floor to be available?
Nine times out of ten the answer to this question is "yesterday". Whether you're setting up a brand new facility or refurbishing an existing building, downtime costs you money, so getting the floor down quickly is essential.
If you're moving in to a new build the chances are that you'll have a concrete floor which typically takes up to a year to cure properly depending on how thick it is. Concrete cures from the top down so it's possible to start using it before then but it's a good idea to cover it with some kind of protection especially if you need to move heavy machines in or will have high levels of forklift traffic. This is where an interlocking tile system comes in to its own as it can be loose laid over the concrete without the need for adhesive or a DPM and the concrete continues to breathe and cure underneath.
When refurbishing an existing building preparing the substrate to make it ready for an epoxy resin coating or paint can be time consuming and expensive. Oils, damp and chemicals all need to be dealt with to prevent paint and epoxy delaminating which may require scarifying or grinding. These processes generate a lot of dust and can take weeks to complete. All of this hassle can be avoided by installing an interlocking tile system which copes with uneven floors and won't be affected by damp or chemicals in the substrate.
3. How much is the right floor worth to you?
When choosing an industrial floor your available budget will rightly play a part in your decision making process. It's important to note that the price of any industrial floor includes more than just the cost of materials and installation.
Over time, you need to account for cleaning and maintenance costs, as well as the cost of repairing any damage and even replacing the floor in the future.
PVC interlocking floor tiles are very quick and easy to clean by hand or with a rotary scrubber dryer depending on the size of the area.
PVC is a very tough material and it can withstand a lot of abuse but if a tile is damaged it's very quick and easy to lift and replace it.
At Ecotile our commitment to sustainability means that when you eventually need to replace your old floor we'll buy it back to offset against the cost of a new one.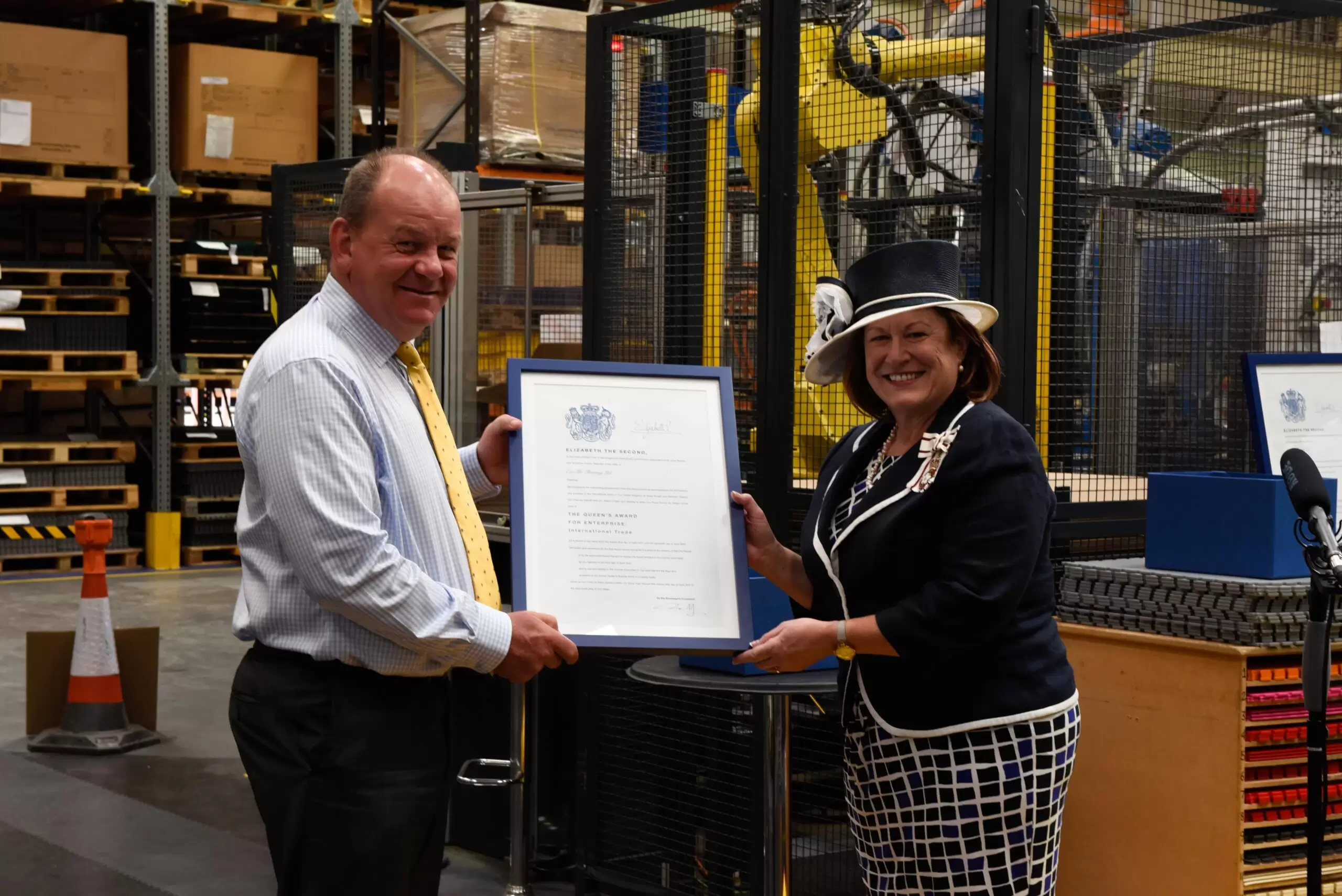 CEO and founder James Gedye has established Ecotile as the leading provider of interlocking floor tiles to the UK and around the world. Founded in 1996 from his bedroom turned office, James has built Ecotile into a multi-million-pound business, with sustainability still at the heart of his vision.
Based in Luton, Bedfordshire, Ecotile remains a privately owned UK manufacturing company, precision engineering all products in a purpose-built ISO accredited factory.
Leading the company to 2 prestigious Queens Awards in 2017 for Enterprise for Innovation and International Trade, these accolades underline James' desire to create the highest quality products and fly the flag for British manufacturing. Working directly with leading businesses for over 25 years, James' Ecotile brand has become synonymous with trust.
Used by 1000s of leading businesses, trusted by the MoD and specified by contractors, Ecotile floor tiles can be found across the world.
Connect or follow James on LinkedIn…