Plastic flooring has become a very popular option for many businesses and home owners and is a great alternative to traditional flooring. Initially, plastic became a very marketable material due to it's versatility and price; it can withstand a lot of abuse and cleans like new in most cases. Due to advances over the past few years, plastic flooring is now available in all shapes, sizes and colours and can totally transform an area.
However,  in the age of Extinction Rebellion, it is fashionable to make wild generalisations about plastic and claim that it is all bad. But, it's worth reflecting on the history of plastic and asking why it has become such an essential part of life in the 21st century – especially plastic flooring.
Plastic is a word that originally meant "pliable and easily shaped." It only recently became a name for a category of materials called polymers; polymers are strong, lightweight, and flexible.
These properties make synthetic polymers exceptionally useful and since we learned how to create and manipulate them, polymers have become an essential part of our lives. Especially over the last 50 years, plastics have saturated our world and changed the way that we live.
Debunking Myths About PVC Plastic Flooring
Hard and Uncomfortable to Walk On
It's a common misconception that plastic flooring is just as hard as concrete flooring which can lead to long-term health effects for workers standing up all day.
A softer flooring material, like foam, is often seen as a good alternative but actually offers no resistance and has limited stability; can you imagine trying to operate a factory with foam flooring?
PVC flooring provides the strength and toughness that is required for industrial flooring and heavy-duty traffic but with the right amount of flexibility and cushioning to create an anti-fatigue surface for employees.
Cheap = Low Quality
Society assume that cheap and plastic go hand in hand which is true to some extent,  but this doesn't mean that quality is sacrificed. One of the primary reasons plastic is so popular and attractive today is because it is so economical yet still able to outperform other materials.  Plastic flooring isn't how most imagine it to be; it isn't rock solid and easily snapped. It is flexible, soft and almost rubber like.
Another common assumption is that plastic flooring comes from China and doesn't follow the strict EU/CE rules. We can't speak on behalf of everyone else, but we manufacture our tiles here in the UK, and our materials come from Europe too.
Health and Safety Hazard
High shine surfaces often become slippery when wet so it is understandable that people believe this is the case with plastic flooring.
However, because polymers are so flexible, and we have learned how to mould them to our needs, it is possible to manufacture tiles with an R10 slip rating. The non-slip properties of Ecotile reduce dangerous slip hazards in both wet and dry conditions.
Plastic Flooring Burns Easily
Unlike many other types of plastic flooring, Ecotile interlocking floor tiles do not support combustion and achieve Class 1 spread of flame when tested to BS 476: Part 7 / DIN 13501: 2004 – Bfl-S1.
This means that if a building with an Ecotile floor is on fire, the tiles will not help the fire to spread and will not give off any toxic fumes.
Not Eco-Friendly
In comparison to traditional floor coverings such as sheet vinyl, epoxy, paint and laminate flooring PVC interlocking tiles have a significantly lower adverse impact on the environment.
PVC is less reliant on non-renewable resources, such as gas and crude oil in its production, consumption and disposal. It also has a longer life cycle due to its durability, which in turn means it has a lower carbon footprint.
Can Ecotile Be Recycled?
Ecotile is loose laid  and not adhered to the floor, so it can re-used or recylced easily. Because of this, an Ecotile floor will never end up landfill. Any off-cuts or excess material after installation can also be reused and recycled.
Our PVC floor tiles can be granulated at the end of their service life and recycled into new floor tiles. With a long life span every time, Ecotile is a durable and reliable flooring solution that businesses all around the world chose. This just prove you shouldn't listen to negative assumptions about plastic flooring.
For further benefits and information of Ecotile, contact us today.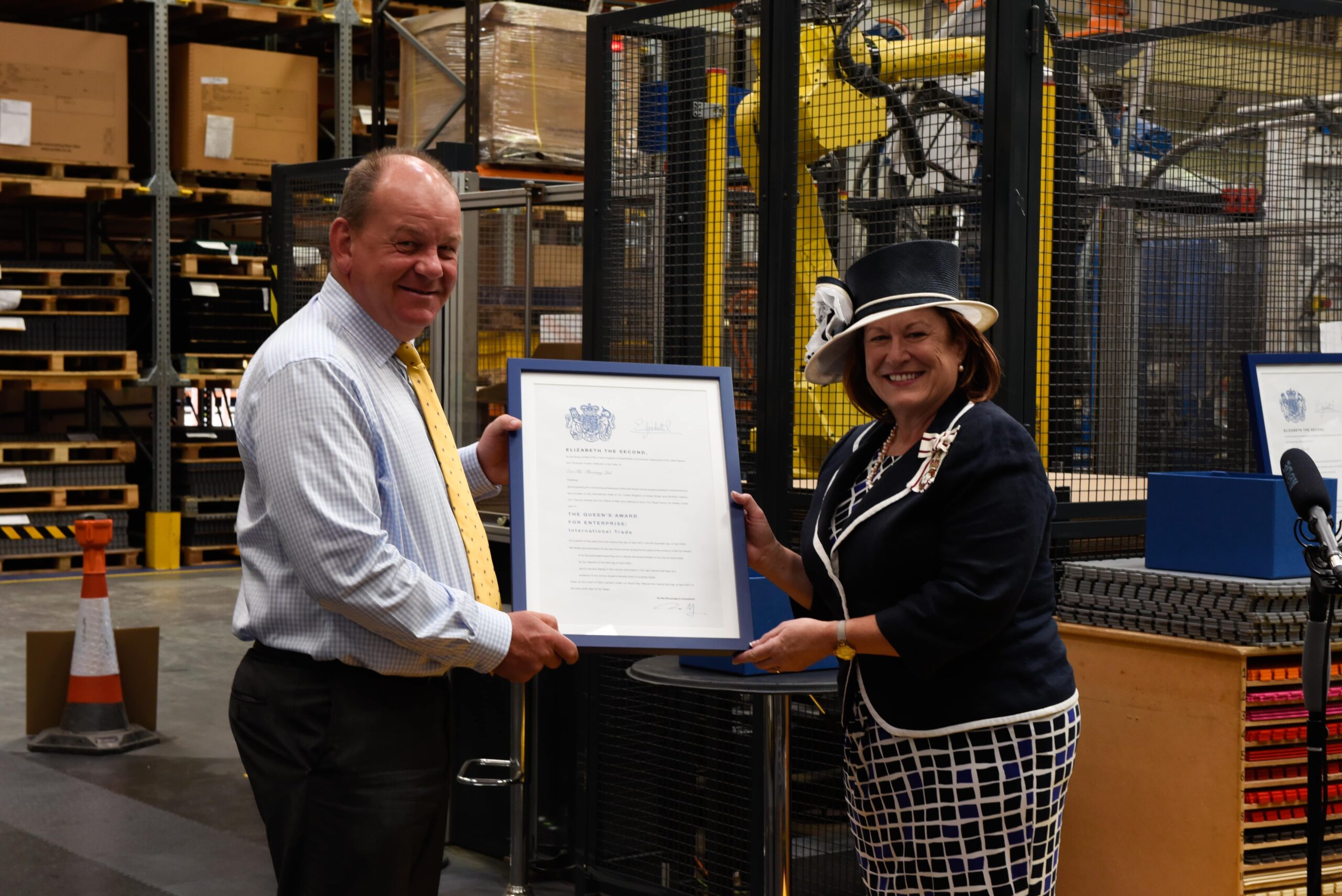 CEO and founder James Gedye has established Ecotile as the leading provider of interlocking floor tiles to the UK and around the world. Founded in 1996 from his bedroom turned office, James has built Ecotile into a multi-million-pound business, with sustainability still at the heart of his vision.
Based in Luton, Bedfordshire, Ecotile remains a privately owned UK manufacturing company, precision engineering all products in a purpose-built ISO accredited factory.
Leading the company to 2 prestigious Queens Awards in 2017 for Enterprise for Innovation and International Trade, these accolades underline James' desire to create the highest quality products and fly the flag for British manufacturing. Working directly with leading businesses for over 25 years, James' Ecotile brand has become synonymous with trust.
Used by 1000s of leading businesses, trusted by the MoD and specified by contractors, Ecotile floor tiles can be found across the world.
Connect or follow James on LinkedIn…