Introduction
In the 22 years since the launch of EcoTile Flooring the most common questions we are asked are will liquids get underneath the tiles, how can I prevent the ingress of liquids under the tiles and what will happen if liquids get under the tiles? The answers to these questions all depend on the type of liquid, the volume of liquid and the maintenance regimes in place within your facility and the easiest way to answer these questions is as follows: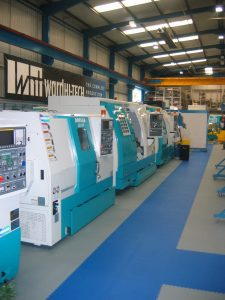 1. The joints on our EcoTile interlocking floor tiles are extremely tight and will prevent the vast majority of liquids from penetrating under the tiles, general cleaning will not create an issue nor will occasional spills and leaks.
In the event that any liquids do get under the tile it will not cause a problem in the vast majority of cases for the following reasons:
2. The tiles allow the sub-floor to breathe, this is a key benefit of the EcoTile system and one of the primary reasons EcoTile is perfectly suited for installing over old, oily, damp or contaminated surfaces. If you try and cover / seal a floor that has moisture or contamination within it the moisture / contamination will try to escape (hydrostatic pressure) and this is the primary cause of floors failing (delaminating, blowing and lifting). Because EcoTile allows the floor to breathe the moisture contamination can evaporate through the tile joints meaning that the floor will not lift.
3. The tiles are manufactured from PVC (Polyvinyl Chloride), the chloride element of the tiles is a biocide (the same family of chemicals that are used to keep swimming pools and water clean).
4. The tiles are designed to be lifted and re-laid as and when required so if you do experience a leak or spillage it is quick and simple to lift the tiles, mop up the leak and relay the tiles if required (this is just as simple and as quick as if you had to clean up a spill or leak on a normal concrete, painted, resin or epoxy floor).
Best Practice & Recommendations for Creating the Perfect Low Maintenance Industrial Flooring
EcoTile is tough, smart and easy to install with minimum disruption. The tiles are ideal for covering old, dusty and contaminated floors but a few small and simple adaptations and forward planning can make a huge difference to the performance, maintenance and appearance of your new EcoTile floor as well as help you save money and enhance your quality standards and health and safety.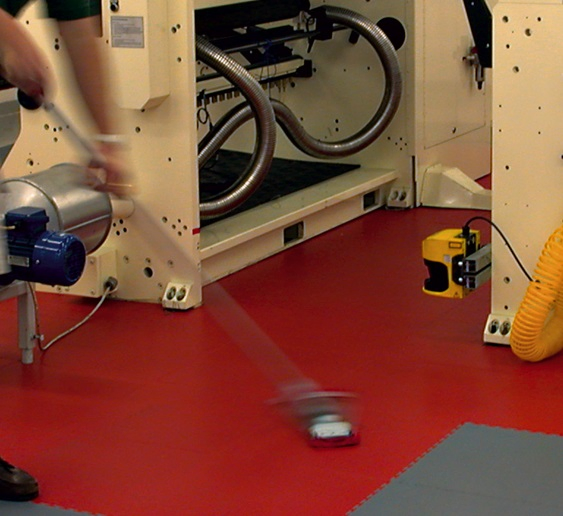 1. Plan for Leaks and Spills – Machines needs liquids such as oils and lubricants to function properly and unfortunately machinery will leak. If your process involves anything that uses cutting fluids or lubricants that will leak consider sitting the machinery in a drip tray. This simple, low cost and quick solution delivers amazing results, minimizing leaks, saving money, improving health and safety, enhancing both the manufacturing environment, reducing cleaning and maintenance costs as well as being environmentally sound and good practice. Please talk to us about the drip tray solutions we are able to provide.
Prepare & Protect Your New Floor – EcoTile is simple to keep clean and maintain but you can make your job even easier by following these simple recommendations:
2. General Purpose Applications – Apply one to two coats of a good quality polyurethane floor sealer (e.g. Dr Schutz PU NEO water based floor sealer). A hard wearing sealing film with excellent elasticity and good resistance against chemicals. The sealer will significantly reduce dirt adhesion making cleaning much easier and quicker as well as creating a better moisture proof barrier whilst allowing the floor to breathe.
3. Protection from Staining (Rubber Tyres, Dyes and Inks) – For floors such as garages, Chemical & Printing Plants, Hair Dressing Salons etc. we recommend the application of Dr Schutz Anti-colour sealer. This hard wearing sealer creates a chemical resistant barrier that will prevent staining of the floor that can be caused by the chemicals, plasticizers and dyes that can be found in rubber tyres, dyes various manufacturing environments. The sealer will significantly reduce dirt adhesion making cleaning much easier and quicker as well as creating a better moisture proof barrier whilst allowing the floor to breathe. Dr Schutz anti-colour sealer
4. Protection & Hygienically Sealing EcoTile for Applications within the Food, Drink & Healthcare Sector – If you are looking to get all the benefits EcoTile offers including speed of installation and minimal disruption and downtime but also want a seamless hygienic flooring apply Dr Schutz Medica Hard Sealer. This metalised cross linked polymer floor finish will seal your floor creating a hygienic finish that is highly resistant against disinfectants and compounds containing alcohol. Dr Schutz Medica hard sealer
5. Specialised Floor Sealer for High Traffic Public Buildings & Sports Floors – Specifically designed for high foot traffic floors Dr Schutz Secura Hard Sealer offers excellent resistance to heel marks whilst also making day to day cleaning easier and offering enhanced anti-slip characteristics, Fulfils the requirements of EN 14904: 2006 / DIN 18032 – Surfaces for Sports Areas – Indoor Surfaces for Multi-sports use.
6. Cleaning Methods & Processes – Using the correct cleaning chemicals, cleaning methods and cleaning equipment will make a huge difference.
7. Use the best cleaning materials in the correct concentration (using too much detergent / cleaning agent is worse than using too little). We recommend the Dr Schutz range of cleaners and sealers.
8. Use the correct cleaning equipment, a rotary scrubber dryer with a red or green cleaning pad will save a vast number of cleaning man hours and the pay back on your investment in the correct equipment will be amazingly short.
9. For smaller areas use a flat head mop system with a two compartment bucket to separate the clean and dirty water. Ecotile Cleaning Guidelines
Conclusion
EcoTile is an exceptional flooring solution that is ideal for almost any internal flooring application that overcomes many of the issues encountered when compared to traditional resin and vinyl based floors. EcoTile performance, durability and appearance can be further enhanced by the adoption of good practice techniques including the use of drip trays, application of the appropriate sealers and finishes and good cleaning and house keeping techniques.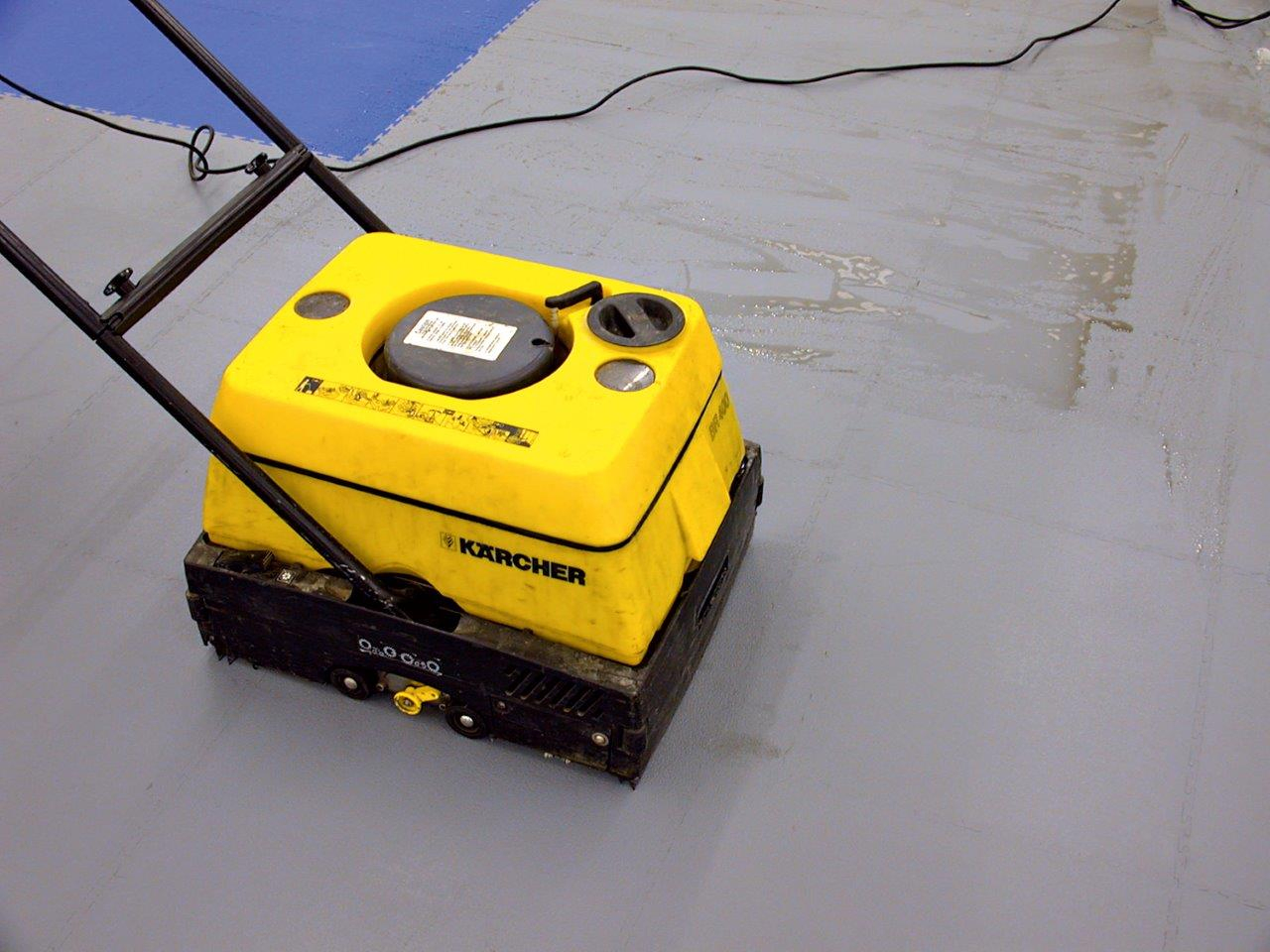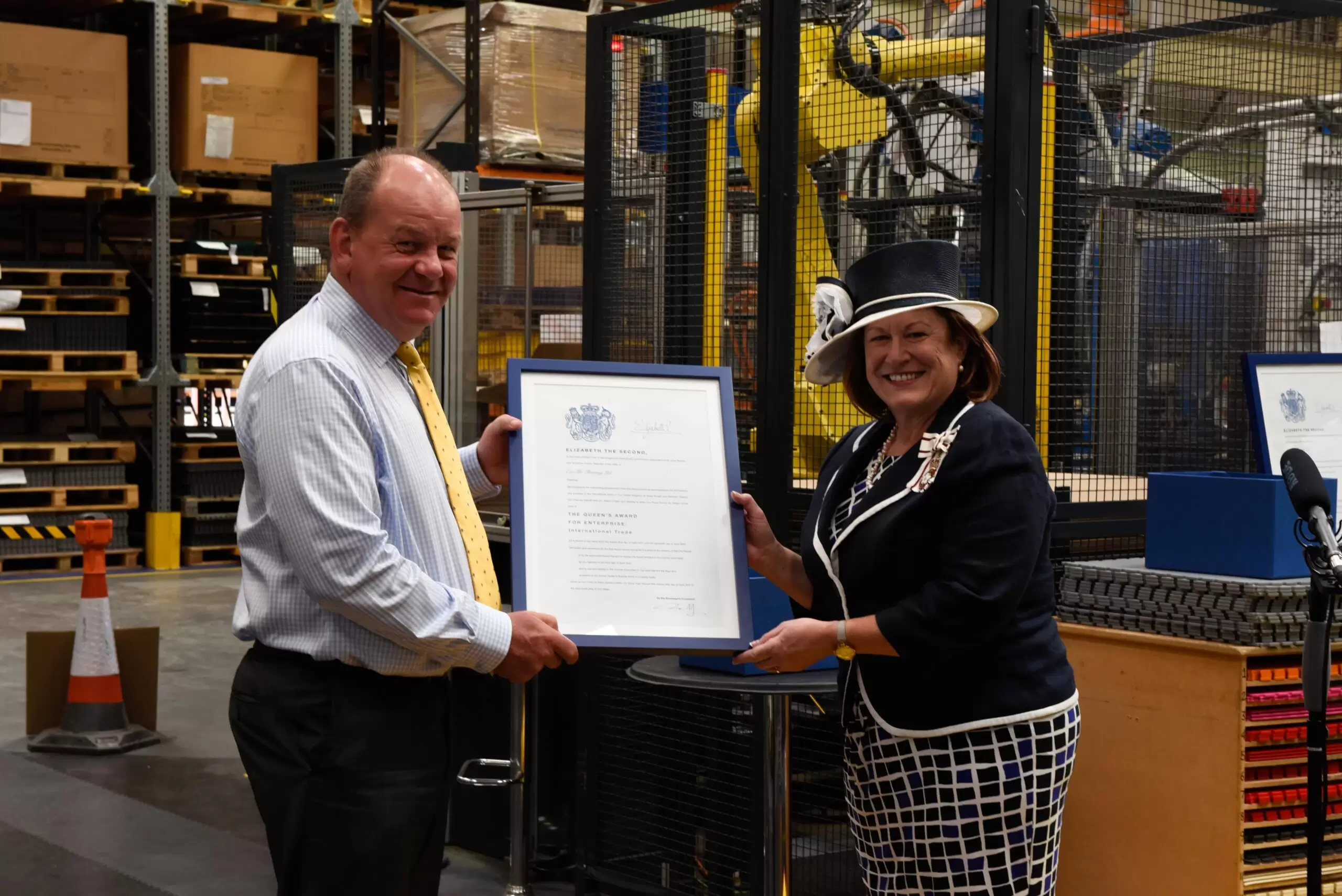 CEO and founder James Gedye has established Ecotile as the leading provider of interlocking floor tiles to the UK and around the world. Founded in 1996 from his bedroom turned office, James has built Ecotile into a multi-million-pound business, with sustainability still at the heart of his vision.
Based in Luton, Bedfordshire, Ecotile remains a privately owned UK manufacturing company, precision engineering all products in a purpose-built ISO accredited factory.
Leading the company to 2 prestigious Queens Awards in 2017 for Enterprise for Innovation and International Trade, these accolades underline James' desire to create the highest quality products and fly the flag for British manufacturing. Working directly with leading businesses for over 25 years, James' Ecotile brand has become synonymous with trust.
Used by 1000s of leading businesses, trusted by the MoD and specified by contractors, Ecotile floor tiles can be found across the world.
Connect or follow James on LinkedIn…