Why is Ecotile better than the competition?
When you start researching industrial flooring options you soon realise there is a huge amount of competition and if you don't have any experience in this area it can be very daunting.
As well as interlocking tiles you may also be considering epoxy resin, concrete, ceramic tiles or even timber and whilst all these floor types have their uses in certain environments we believe Ecotile will consistently beat them all on ease and speed of installation, value for money, ease of maintenance and versatility.
So why should you choose Ecotile over the competition?
1. Product Design & Manufacture – Quality British made flooring that is simple to install with no special skills required. In comparison with our competition in the industrial flooring market such as epoxy resin, concrete, ceramic tiles and timber our tiles can be laid with minimum disruption. They are also easy to maintain, practical and durable.
2. Raw Material Specification – We only use premium grade material that has been fully tested and is 100% compliant with internationally recognised and adopted standards for performance, quality and their impact on the environment.
3. Certification & Approval – We guarantee our customers that they are purchasing a product that is fit for purpose and compliant with their industry's specific regulatory requirements (e.g. fire certification, building regulations, AgBB Emission A+ Rating, REACH Compliant, conductive / static dissipative performance etc.) + WE GUARANTEE YOU 100% PEACE OF MIND
4. Exceptional Customer Service & Support –We are the largest and longest established manufacturer of interlocking floor tiles in Europe. We are a privately owned family run business who pride ourselves on being alongside you every step of the way, let us take the strain and we guarantee you 100% customer satisfaction.
Why should Ecotile be your preferred supplier?
Our Product
• The best interlocking floor tile on the market
• UVDB, Testing, Regulation & Certification, Ü Mark, BFl S1 Fire Rating / R10 Anti-slip Find our technical data here
• Turn Key Solution / One Stop Shop
• Short Lead Times / Delivering Customer Focused Solutions & Competitive Pricing
• Excellent Customer Referrals & Reputation Read about projects we've done for Rolls-Royce, Airbus and Royal Mail here
Our Manufacturing
• State Of The Art Fully Automated Manufacturing Facility in Luton, Bedfordshire
• Quality – ISO9001/14001
• CE Mark
• OHSAS 18001 Pending
• Traceability & Quality Control of all Production & Raw Material
• A Socially Responsible & Ethical Manufacturer
• Environmentally Sustainable Environmental information
• 100% Recyclable & Zero Waste
Our Company
• The Most Experienced And Qualified Team In The Market
• British Manufacturer And Holders Of Two Queens Awards For Industry Read about our visit to Buckingham Palace to receive our Awards here
• Our Own Dedicated Installation Team, One Stop Shop.
• Secure Financial Base, Excellent Credit Rating, Family Owned Business
• Over 25 Years Uninterrupted Experience Within The Industry
What are the advantages of Ecotile interlocking floor tiles?
• Reduce Costs
• Improved Productivity
• Reduced Downtime & Interruption To Production
• Enhanced Performance
• Improved Slip Resistance
• Enhanced Noise Reduction Properties
• Better Ergonomics
• Guaranteed ESD Performance*
• Excellent Durability
• Regulatory Compliance
• Building Regulations
• Environmental Legislation
• Fire Safety & Anti-slip Criteria
• Corporate Responsibility
• Better Working Environment
• Lower Environmental Impact
• Sustainable & Recyclable
• Value For Money
• A Safer & Healthier Work Place
So if you need to cover an existing floor that is uneven, damp or contaminated or you are setting up a brand new facility give us a call to take advantage of our 20 years expertise and guaranteed peace of mind. Contact us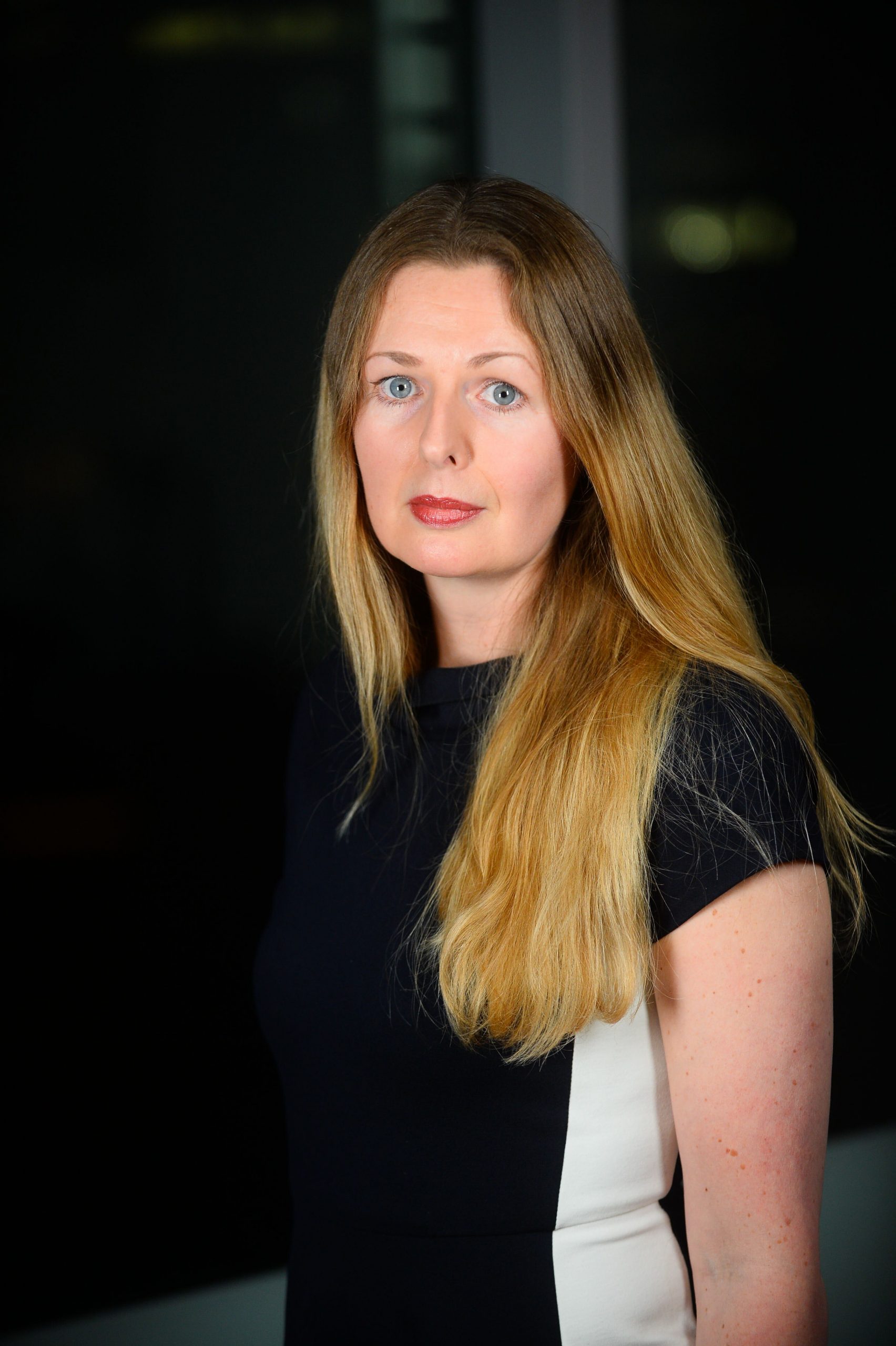 Lucinda O'Reilly, Exports & Marketing Director is an integral part of the team that has grown Ecotile Flooring in to the successful manufacturing business it is today. Over the last 20 years she has successfully employed her skills in sales and marketing to ensure Ecotile Flooring is recognised as the market leading manufacturer of PVC interlocking floor tiles. Lucinda's love of travel means the Ecotile brand is dominant all over Europe, North America, the Middle East, Asia and India.
To ensure compliance with export regulations Lucinda has gained accreditations from the Chamber of Commerce in Incoterms & Export Licence Controls and Export Procedures & Documentation and has completed the Institute of Export course on Incoterms 2020. She is a member of the Institute of Export, was a finalist in the Natwest Open to Export competition in 2018 and was instrumental in Ecotile Flooring winning a Queen's Enterprise for International Trade in 2017. Lucinda has recently been interviewed by BBC News and Channel 4 News for her insights on Brexit and is an Export Champion for the Department for International Trade.