The logistics industry is a crucial part of the UK economy, with thousands of people working in warehouses day and night due to the huge demand and workload.
Importance of Choosing the Right Floor
It is imperative that the right flooring is chosen for the logistics industry. It requires a tough, hardwearing flooring solution to withstand HGVs, pallet trucks and forklifts shifting heavy loads up to 24 hours a day, 7 days a week.
Things You Need to Consider for the Logistics Industry
There are a number of factors that need to be taken in to consideration when it comes to choosing the right  flooring for the logistics industry. Here are a few important things you need to think about.
Health and Safety
Workforce safety is paramount, and the right floor contributes to reducing the risk of any dangerous hazards that could lead to staff injury and absenteeism.
One of the ways flooring can support health and safety guidelines is by mapping out zonal markings with clear demarcation lines. By clearly laying out where the danger zones and pathways are, you can ensure the smooth flow of goods and traffic.
Resilience to Heavy Weights
Ecotile industrial flooring is the best alternative to paint for this purpose as it is robust and can withstand the constant movement of people and machinery.
Even some of the most hardwearing floors will need constant patching due to the damage caused by heavy traffic, but not Ecotile interlocking tiles. They have the durability to cope with forklifts and trucks moving around on a daily basis whilst also being able to protect the original floor from any damage. Furthermore, in the unlikely event of a tile being damaged, you can lift and replace it in a couple of minutes.
Budget-Friendly Flooring
It's not just the initial cost you should consider when choosing the right flooring, you should evaluate the lifetime cost too.
Your floor should be an investment, so you need to make sure that what might seem like good value in the short term doesn't turn out to be bad value when projected over a 20-year period.
If you have to repair or replace the floor during this time, that could cost you not only in labour and materials, but also in operational downtime.
Flexible Features
Flexibility is a significant consideration for choosing warehouse flooring because as the logistics industry continues to grow, your flooring solution should be able to adapt to any essential changes.
By choosing an interlocking flooring system, it gives you the freedom to move and replace small sections of your workspace and restructure your layout with the bare minimum of disruption.
You need to choose flooring that you can rely on, that is durable and both quick and easy to install and replace, if necessary. Due to the high demand for the logistics industry, any downtime is unacceptable.
Maintenance Requirements
Flooring maintenance is critical; it needs to be kept clean, dust- and damp-free in order to provide a safe working environment. It's also important that there is no chance of contaminating the product.
Polished concrete or epoxy have traditionally been used as warehouse floors and to begin with they do a good job. However, over time as heavy forklift and pallet truck traffic follows the same routes every day they start to wear away and degrade. At this point trying to keep the floor in a safe condition for traffic to move over and prevent particles of concrete or epoxy creating dust is a full time job. Furthermore, the problem will spread as it is impossible to contain the damage. Ecotile interlocking floor tiles will cover any existing damage and prevent dust from the floor contaminating the air and products. They will also protect the floor from further damage and can be replaced in a matter of minutes should you damage one.
 Flooring Solutions for the Logistics Industry
After looking at the factors you need to consider in order to choose the right flooring for the logistics industry, the answer is clear.
Ecotile interlocking tiles are durable and resilient to heavy weight, a flexible investment and easy to maintain. Plus, we have undertaken many installations where zonal markings have been required.
If you want to find out more why Ecotile interlocking tiles are the ideal flooring solution for warehouses, talk to one of our flooring experts today.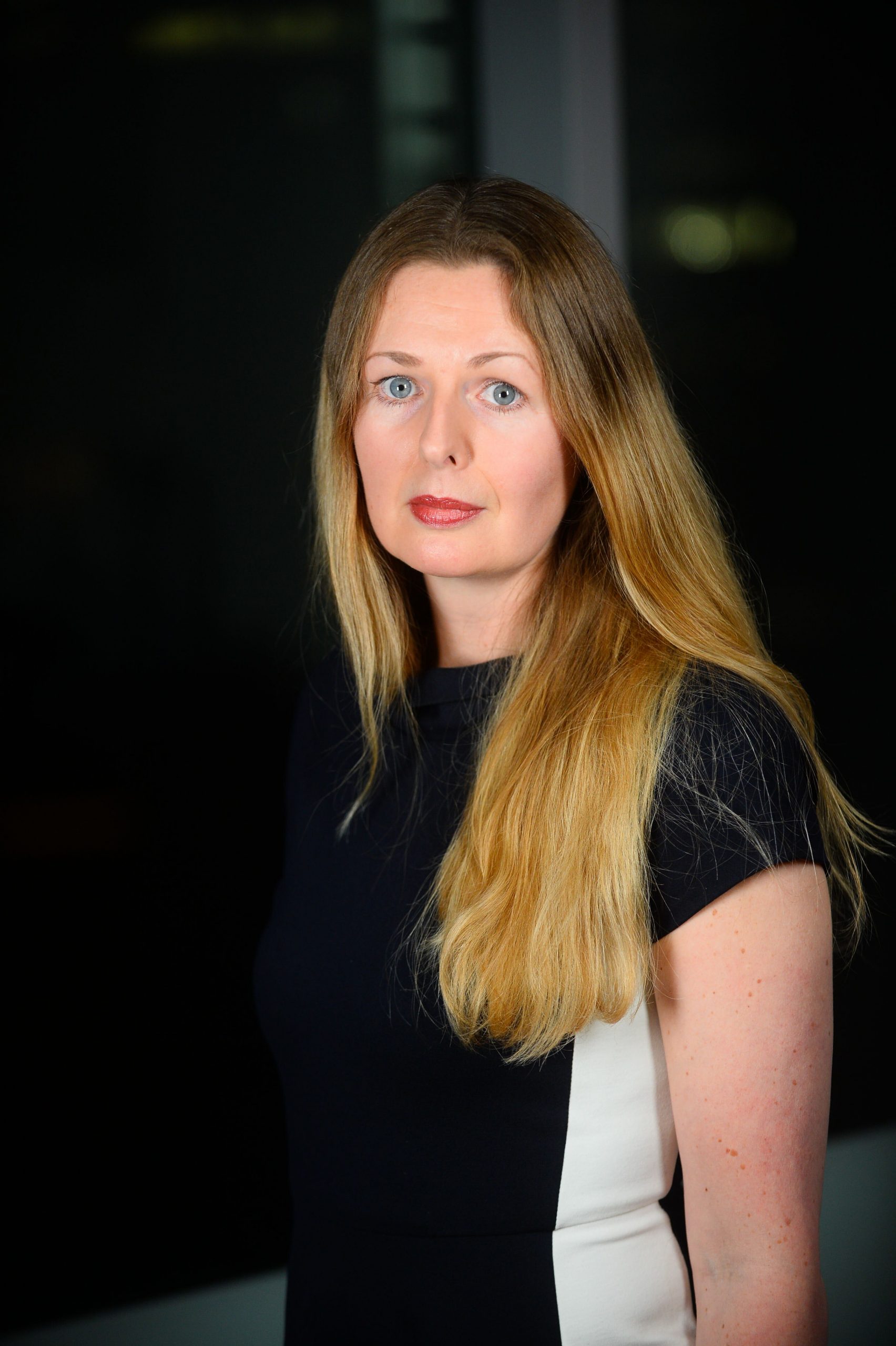 Lucinda O'Reilly, Exports & Marketing Director is an integral part of the team that has grown Ecotile Flooring in to the successful manufacturing business it is today. Over the last 20 years she has successfully employed her skills in sales and marketing to ensure Ecotile Flooring is recognised as the market leading manufacturer of PVC interlocking floor tiles. Lucinda's love of travel means the Ecotile brand is dominant all over Europe, North America, the Middle East, Asia and India.
To ensure compliance with export regulations Lucinda has gained accreditations from the Chamber of Commerce in Incoterms & Export Licence Controls and Export Procedures & Documentation and has completed the Institute of Export course on Incoterms 2020. She is a member of the Institute of Export, was a finalist in the Natwest Open to Export competition in 2018 and was instrumental in Ecotile Flooring winning a Queen's Enterprise for International Trade in 2017. Lucinda has recently been interviewed by BBC News and Channel 4 News for her insights on Brexit and is an Export Champion for the Department for International Trade.