Bournemouth & Poole College of Further Education is home to around 11,000 students from across the region, the UK and the world. Their Apprenticeships training is ranked in the top 30 % of colleges and they analyse labour market trends and work with 2000 businesses to deliver the knowledge and skills they would expect future employees to possess. The college is just coming to the end of a £28m development of their facilities that provide students with access to a state of the art learning environment and the latest equipment to train on.
Location: North Road Campus / Engineering and Advanced Manufacturing Facility
Space: 650 m2
The Challenge
The concrete floor was impractical for a manufacturing environment and looked old and tired. The vinyl floor in the communal walkways was tired and needed updating to reflect the modern and quality focused ethos of the college.
Time was limited for subfloor prep as the schedule of works was extremely tight. Installation was so quick with immediate improved visual effect.
Other contractors and staff needed to be able to use the same floor space during installation.
In the long term the floor needed to be practical and easy to maintain.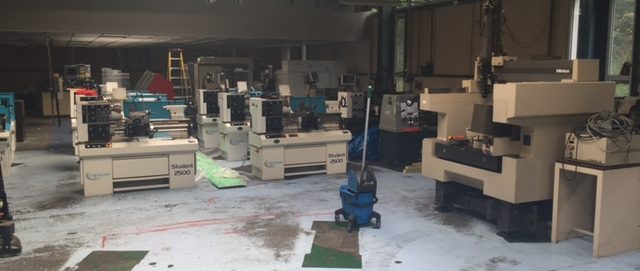 The Solution
Market-leading manufacturer of interlocking floor tiles, Ecotile, designs and produces its comprehensive range at its UK production facility – providing durable and safe flooring solutions that can be installed with minimal disruption in commercial and industrial applications around the world.
"Our interlocking floor tiles are ideal for flooring projects where time is severely limited as they can be installed over any hard surface with minimal preparation.

We were able to deliver a hardwearing flooring solution on budget and on schedule while other contractors worked around us.

Furthermore, our interlocking tiles virtually eliminate the direct costs and downtime associated with cyclical maintenance and repainting."

-James Gedye, CEO & Founder, Ecotile Flooring Ltd
"I am completely satisfied and the whole process from the first site visit to the last day of installation was faultless. The installation team were superb. The whole building looks modern and we have a floor that is practical and easy to maintain. I would recommend Ecotile Flooring in a heartbeat".

-Mike Honour, Bournemouth & Poole College of Further Education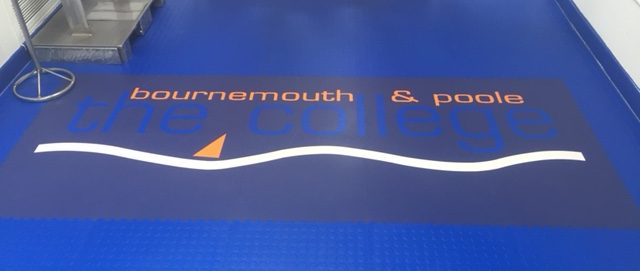 A Sustainable Solution
All Ecotiles come with a 10 year product warranty as standard.
Manufactured using the highest grade material, once the tiles have reached the end of their useful life, we will collect the tiles – free of charge – and recycle them. The recycled Ecotile will be used to produce the next generation of Ecotile.
To understand the benefits that Ecotile can deliver to your premises please call +44 (0) 1582 219 009 or email [email protected]