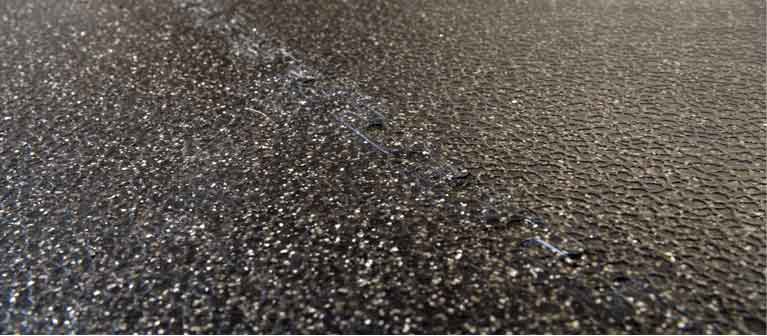 Why You Should Glue Down Your Floor Tiles When Exposed To Heat
We get quite a few enquiries regarding expanding floor tiles. Ecotile is designed to be loose-laid, eliminating the need to glue them down. However if you are installing them in an area exposed to direct sunlight, glass fronted entrance foyers, shop fronts, or south facing loading bay doors; then it is highly recommended that you glue them down.
This is because the PVC we use to manufacture our floor tiles will expand if it is exposed to high temperatures. We also advise in our installation guide that you allow some time for the floor tiles to acclimatise in the room temperature where you will be installing the floor tiles.
The recommended time it takes for floor tiles to acclimatise depends on the temperature of your room. If you would like them to acclimatise even quicker then you can break down the pallet of tiles into smaller stacks.
If installation  of floor tiles has to take place at a temperature below 15ºC,  allow a larger expansion gap between the tiles at any fixed point and incorporate the gap in the floor every 8 to 10 meters.
Also keep in mind that you may not need to glue down the entire area if only a small area of the room exposed. An example of this is if you have a specific area where heavy vehicles, ovens, furnaces and catalytic converters can cause an issue with the tiles. In this case you should identify the exact area in which the flooring is exposed before installation so you will be prepared to glue down the tiles in this area.
If you would like to learn more about expansion of floor tiles, feel free to give us a call on 01582 788232. Our customer service team is more than happy to help you identify whether  you need to glue down your tiles or not. You may also find our installation guide and our cleaning & accessories documentation to be useful.
Lucinda O'Reilly, Exports & Marketing Director is an integral part of the team that has grown Ecotile Flooring in to the successful manufacturing business it is today. Over the last 20 years she has successfully employed her skills in sales and marketing to ensure Ecotile Flooring is recognised as the market leading manufacturer of PVC interlocking floor tiles. Lucinda's love of travel means the Ecotile brand is dominant all over Europe, North America, the Middle East, Asia and India.
To ensure compliance with export regulations Lucinda has gained accreditations from the Chamber of Commerce in Incoterms & Export Licence Controls and Export Procedures & Documentation and has completed the Institute of Export course on Incoterms 2020. She is a member of the Institute of Export, was a finalist in the Natwest Open to Export competition in 2018 and was instrumental in Ecotile Flooring winning a Queen's Enterprise for International Trade in 2017. Lucinda has recently been interviewed by BBC News and Channel 4 News for her insights on Brexit and is an Export Champion for the Department for International Trade.