Sustainability will play a major role in growth of the commercial and industrial flooring market over the next five years – according to a report by Hexaresearch – placing Ecotile right at the forefront of emerging industrial flooring trends.
Highlighted by whatech.com, the report shows how technological innovation is stimulating an unprecedented growth in demand for new environmentally friendly flooring solutions.
A huge surge in global construction, coupled with a growing awareness of more limited natural resources, is pushing business towards ever greater considerations about sustainability and the environment. This can be seen in the rapid rise of sustainability reporting and an increasingly prominent role for sustainability officers in many organisations.
"We are seeing a huge swing towards more sustainable flooring solutions in the industry," says Ecotile MD James Gedye.

"Businesses are looking for flooring that is durable, low maintenance, and easy to install. But the reduction in the environmental footprint of a business is playing a much bigger role in their decision making processes every year. We are definitely seeing this in the types of enquiries we are getting through our new website each month. It reflects an overall trends emerging across the sector".
According to the Hexaresearch report, traditional flooring will continue to suffer. Textile flooring faces particular difficulty as the chemicals used to treat against soil and moisture damage, along with moth-proofing, are being increasingly shunned for their toxic, environmentally damaging properties. An overreliance on glue and nails also places them at a disadvantage over their more innovative rivals.
"What we are seeing is a growing demand for a simple hassle free installation that does not rely on masses of toxic glues and nails," says James.

"Our interlocking system lets us to place the tiles directly onto almost any surface and clip them together without the need for any screed or adhesives. So on large surface areas, such as the industrial size sorting offices of the Royal Mail, this dramatically reduces the amount of toxic chemicals being applied and can have real positive benefits for both the health of the workforce and the wider environment."
The availability of advanced innovative construction solutions, easy, hassle free installation, low maintenance and advanced environmental considerations are shifting consumer behaviour towards a cleaner, greener future.
"Europe is right at the forefront of this trend, says James, "the challenge now is to raise consumer awareness of the products that are meeting these needs head on."
Image by: Nick Bramhall
Reproduced under the Creative Commons Lisence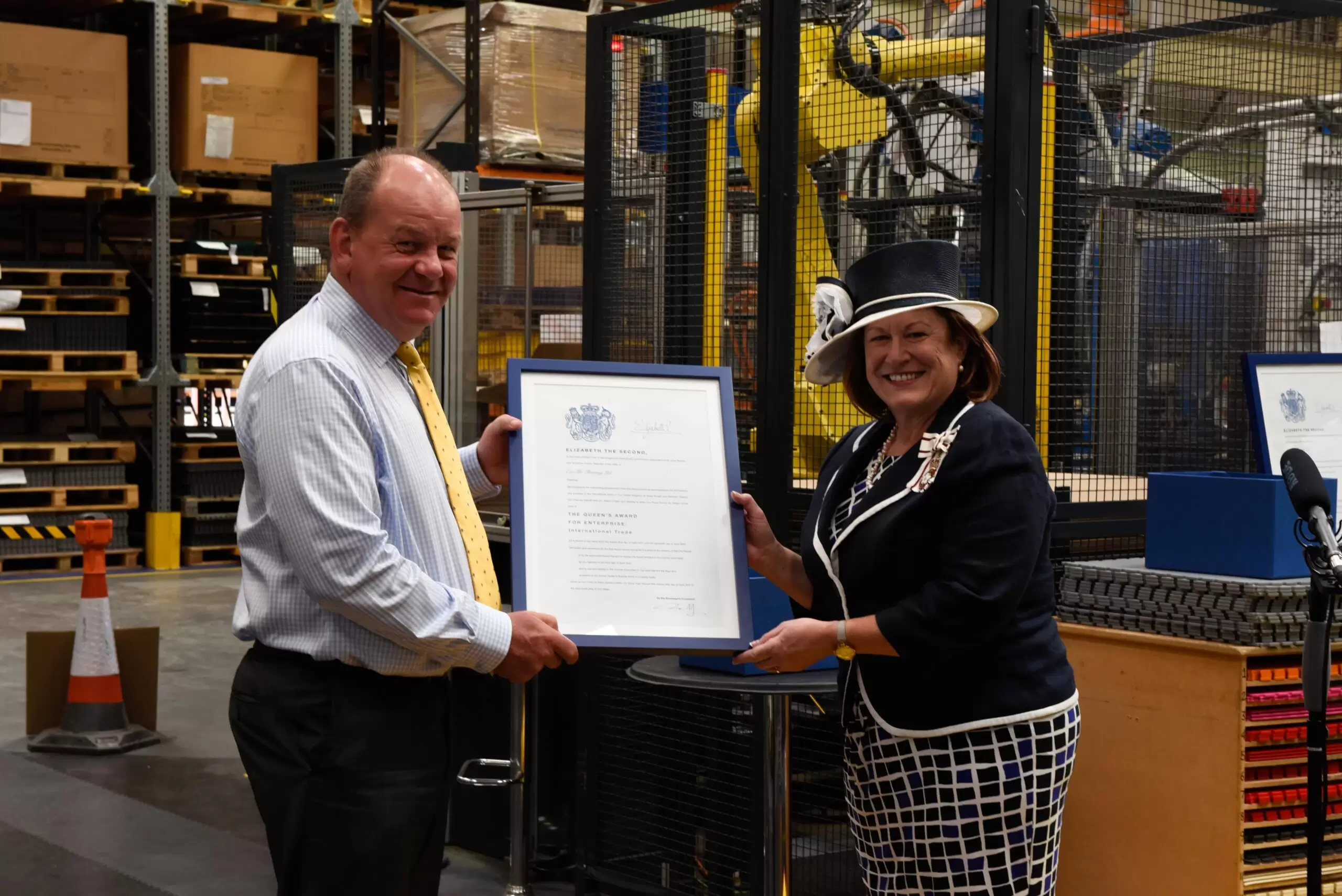 CEO and founder James Gedye has established Ecotile as the leading provider of interlocking floor tiles to the UK and around the world. Founded in 1996 from his bedroom turned office, James has built Ecotile into a multi-million-pound business, with sustainability still at the heart of his vision.
Based in Luton, Bedfordshire, Ecotile remains a privately owned UK manufacturing company, precision engineering all products in a purpose-built ISO accredited factory.
Leading the company to 2 prestigious Queens Awards in 2017 for Enterprise for Innovation and International Trade, these accolades underline James' desire to create the highest quality products and fly the flag for British manufacturing. Working directly with leading businesses for over 25 years, James' Ecotile brand has become synonymous with trust.
Used by 1000s of leading businesses, trusted by the MoD and specified by contractors, Ecotile floor tiles can be found across the world.
Connect or follow James on LinkedIn…