Sustainability will play a major role in growth of the commercial and industrial flooring market over the next five years – according to a report by Hexaresearch – placing Ecotile right at the forefront of emerging industrial flooring trends.
Highlighted by whatech.com, the report shows how technological innovation is stimulating an unprecedented growth in demand for new environmentally friendly flooring solutions.
A huge surge in global construction, coupled with a growing awareness of more limited natural resources, is pushing business towards ever greater considerations about sustainability and the environment. This can be seen in the rapid rise of sustainability reporting and an increasingly prominent role for sustainability officers in many organisations.
"We are seeing a huge swing towards more sustainable flooring solutions in the industry," says Ecotile MD James Gedye.

"Businesses are looking for flooring that is durable, low maintenance, and easy to install. But the reduction in the environmental footprint of a business is playing a much bigger role in their decision making processes every year. We are definitely seeing this in the types of enquiries we are getting through our new website each month. It reflects an overall trends emerging across the sector".
According to the Hexaresearch report, traditional flooring will continue to suffer. Textile flooring faces particular difficulty as the chemicals used to treat against soil and moisture damage, along with moth-proofing, are being increasingly shunned for their toxic, environmentally damaging properties. An overreliance on glue and nails also places them at a disadvantage over their more innovative rivals.
"What we are seeing is a growing demand for a simple hassle free installation that does not rely on masses of toxic glues and nails," says James.

"Our interlocking system lets us to place the tiles directly onto almost any surface and clip them together without the need for any screed or adhesives. So on large surface areas, such as the industrial size sorting offices of the Royal Mail, this dramatically reduces the amount of toxic chemicals being applied and can have real positive benefits for both the health of the workforce and the wider environment."
The availability of advanced innovative construction solutions, easy, hassle free installation, low maintenance and advanced environmental considerations are shifting consumer behaviour towards a cleaner, greener future.
"Europe is right at the forefront of this trend, says James, "the challenge now is to raise consumer awareness of the products that are meeting these needs head on."
Image by: Nick Bramhall
Reproduced under the Creative Commons Lisence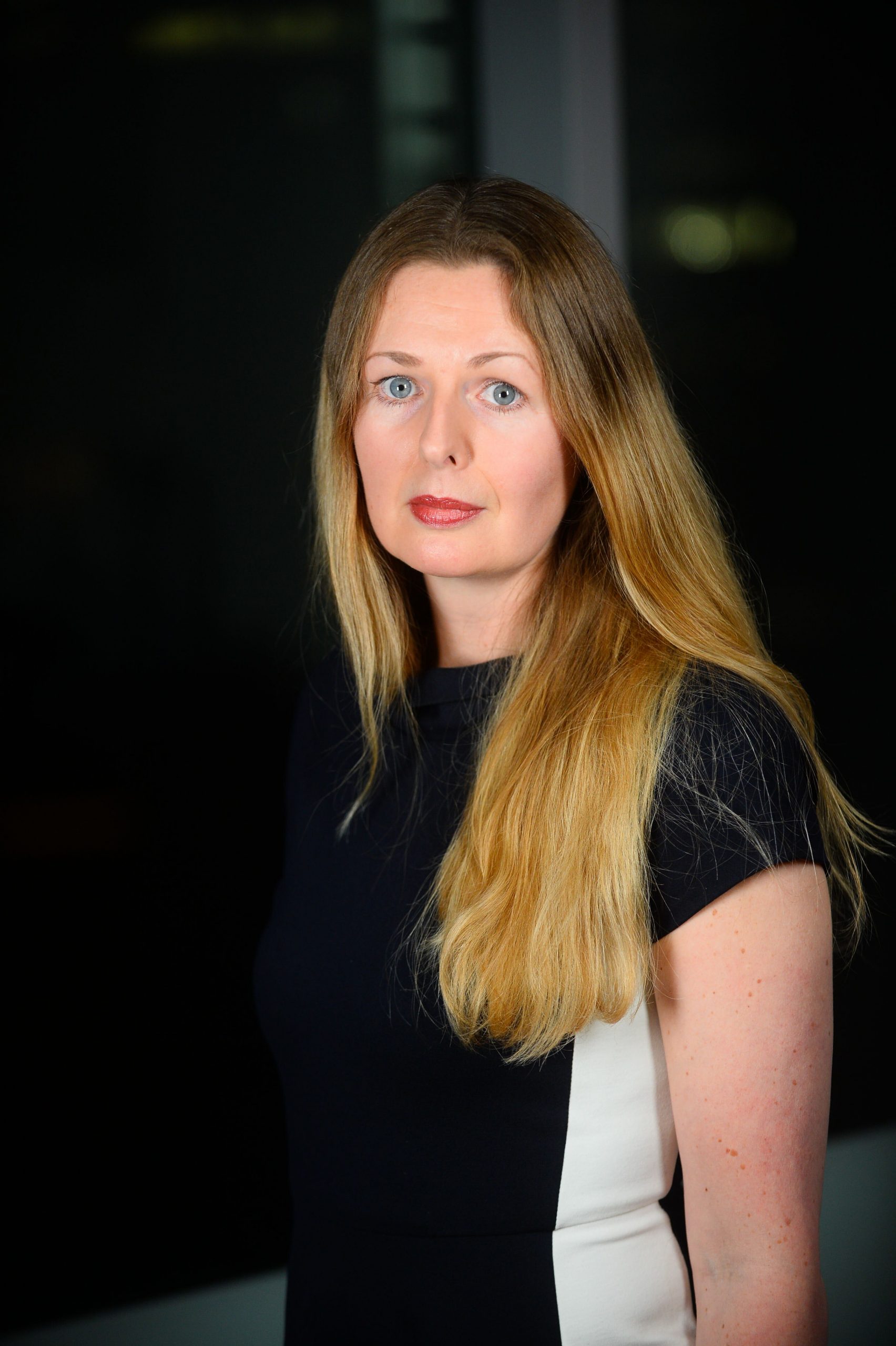 Lucinda O'Reilly, Exports & Marketing Director is an integral part of the team that has grown Ecotile Flooring in to the successful manufacturing business it is today. Over the last 20 years she has successfully employed her skills in sales and marketing to ensure Ecotile Flooring is recognised as the market leading manufacturer of PVC interlocking floor tiles. Lucinda's love of travel means the Ecotile brand is dominant all over Europe, North America, the Middle East, Asia and India.
To ensure compliance with export regulations Lucinda has gained accreditations from the Chamber of Commerce in Incoterms & Export Licence Controls and Export Procedures & Documentation and has completed the Institute of Export course on Incoterms 2020. She is a member of the Institute of Export, was a finalist in the Natwest Open to Export competition in 2018 and was instrumental in Ecotile Flooring winning a Queen's Enterprise for International Trade in 2017. Lucinda has recently been interviewed by BBC News and Channel 4 News for her insights on Brexit and is an Export Champion for the Department for International Trade.