It's a great pleasure to announce that we have won two prestigious awards in the highly renowned Queen's Awards for Enterprise for Innovation and International Trade. The awards are available for British businesses, enterprises and organizations who excel in categories such as innovation, international trade, sustainable development and promoting opportunity through social mobility.
An appointment with the Queen
Moving forward to July 2017, Ecotile was invited to the Queen's Awards Ceremony at Buckingham Palace. Our CEO attended of course, along with Marketing Director, Lucinda O'Reilly, Senior Sales Export Officer, Vera Turner and one of our long-standing Team Leaders in Production, Derek Sparrow. The ceremony was hosted by Her Majesty: Queen Elizabeth II, Prince Phillip, the Earl and Countess of Wessex and the Duke & Duchess of Kent.
Held in the Green Room (next to the Throne Room) all the members of the Royal Family individually took the time to speak with their guests to find out about what each company does and the special achievements that had won them the awards. Generous servings of delicious canapes and champagne ensured the evening went with a swing!
Lord-Lieutenant continues the praise and celebrations
A couple of days later, the official awards were presented to us at Ecotile's HQ in Luton. The Queen's Award ceremony was conducted by HM Lord-Lieutenant of Bedfordshire, Helen Nellis acompanied by Deputy Lieutenant,Chris Kilroy. The Mayor of Luton and his wife also attended, and gave a speech about Ecotile's success. The entire Ecotile team were present to see Vera and Alex collect the beautiful awards from the Lord-Lieutenant.
You can see the entire award ceremony here:
HM Lord-Lieutenant of Bedfordshire also left this message for us prior to the event:
"I was delighted to receive news that Bedfordshire businesses have again received recognition in the Queen's Awards for Enterprise this year. The three awards demonstrate the excellence of the businesses and their ability to innovate, flex and be adaptable in a rapidly changing global market. Bedfordshire is an outstanding place in which to do business with a convenient geographical position, excellent national and international transport links, and access to a skilled workforce and a culture which encourages a modern, entrepreneurial environment. My sincere congratulations to Ecotile Flooring Ltd for achieving such great success"
After the ceremony, we all tucked into some Lebanese food from a local restaurant – a perfect way to end a perfect day!
To conclude, it was a grand week and a brilliant way to enter the third decade of Ecotile. With our new conquests in the UAE and in the Americas, we are confident that with the Queen's stamp of approval, we will become a much stronger brand overseas. As our CEO likes to say, owards & upwards!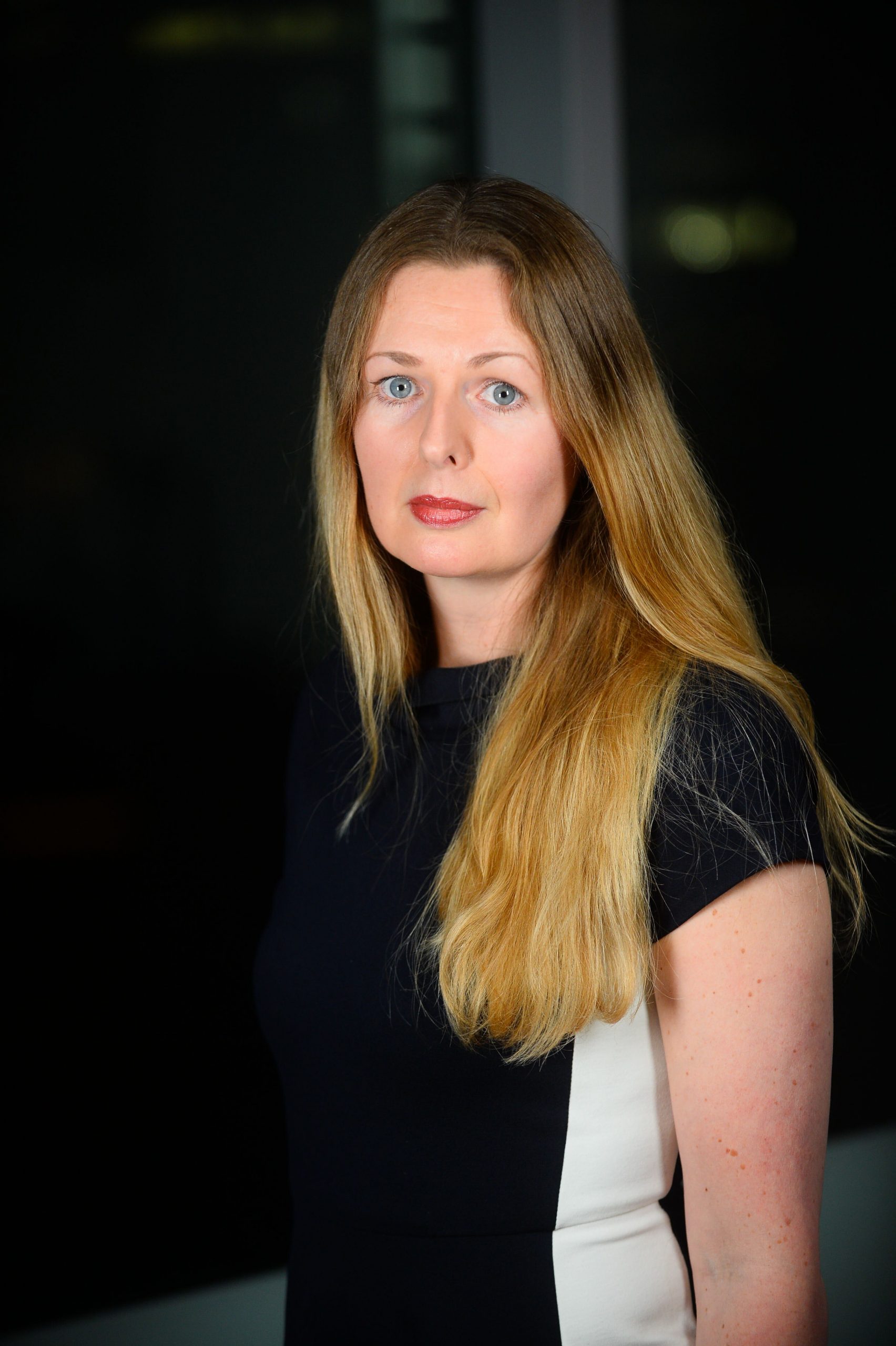 Lucinda O'Reilly, Exports & Marketing Director is an integral part of the team that has grown Ecotile Flooring in to the successful manufacturing business it is today. Over the last 20 years she has successfully employed her skills in sales and marketing to ensure Ecotile Flooring is recognised as the market leading manufacturer of PVC interlocking floor tiles. Lucinda's love of travel means the Ecotile brand is dominant all over Europe, North America, the Middle East, Asia and India.
To ensure compliance with export regulations Lucinda has gained accreditations from the Chamber of Commerce in Incoterms & Export Licence Controls and Export Procedures & Documentation and has completed the Institute of Export course on Incoterms 2020. She is a member of the Institute of Export, was a finalist in the Natwest Open to Export competition in 2018 and was instrumental in Ecotile Flooring winning a Queen's Enterprise for International Trade in 2017. Lucinda has recently been interviewed by BBC News and Channel 4 News for her insights on Brexit and is an Export Champion for the Department for International Trade.