Is 'Peripheral' Flooring the next step for Ecotile?
For 22 years, Ecotile Flooring has been responsible for providing industrial engineering firms, factories, storage warehouses and sport & fitness centres with safe, reliable and adaptable flooring that not only improves productivity but also looks great. We've even been given two awards by the queen. So what is next for Ecotile? What other realms of industry can we push ourselves towards? Well, a couple of recent projects have shown us what could be possible.
'Sensor'ble Flooring: Zaha Hadid Architects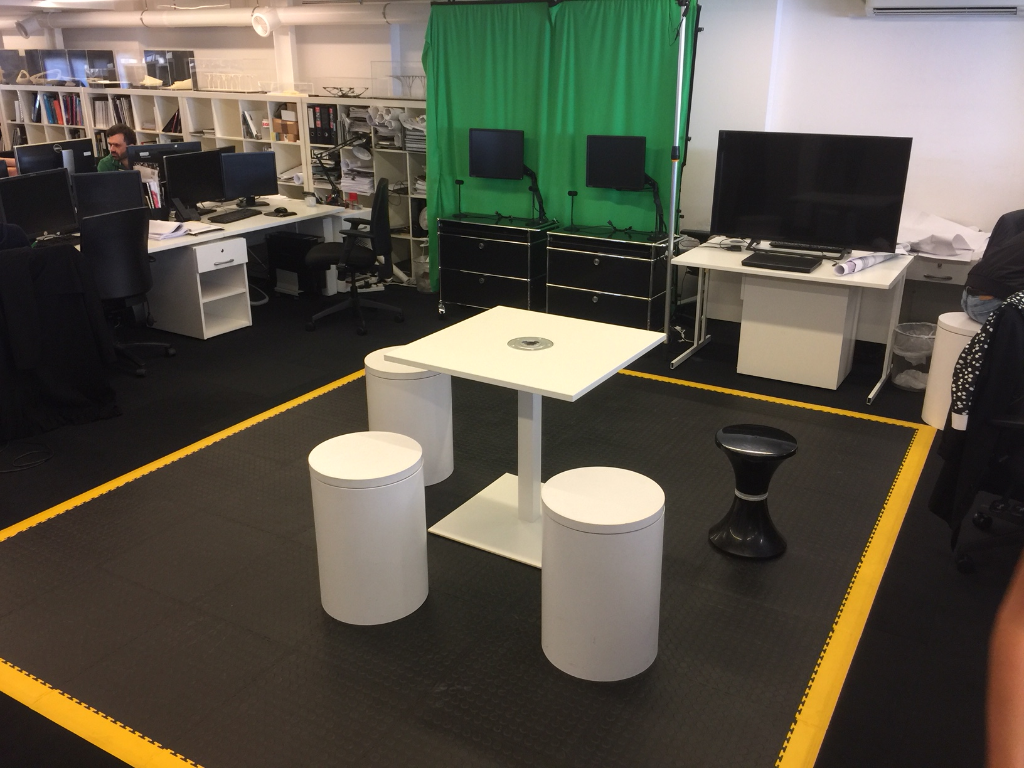 It's not every day that Ecotile gets to be at the forefront of cutting-edge technology. Named after the highly prestigious late-architect whose work included the London Aquatics Centre for the 2012 Olympics and the currently in-construction Al Wakrah Stadium for the 2022 Qatar FIFA World Cup. Zaha Hadid Architects approached us with the request of utilizing our tiles to create a one-of-a-kind sensor for VR Installations. This was made by placing our 7mm raised disk tiles on top of our 5mm tiles, with a sensor embedded between. The sensor would then act as a tracker for the user's movement, adding kinetic immersion within a VR simulation.
How could this be used for other applications
Sensor-based flooring has a variety of potential uses. For the retail sector, the flooring could be used to track customer activity. Milwaukee-based tech company, Scanalytics has created sensors to go underneath flooring to provide brick-and-mortar stores data. This data comes in the forms of heat maps and step counts to show where customers spend their time in-store.
With the rise of more people shopping online, local stores will need everything in their arsenal to create the best experience they can for their customers, to ensure increasing and consistent profits.
Smart technology gives way for more innovative uses; flooring sensors could be used in conjunction with other devices. One example could be needing to track where employees are in a factory or a warehouse. Combining flooring sensors with individual, tracker-installed work shoes could help supervisors keep track of an employee's location.
High Concept Art: Tate Modern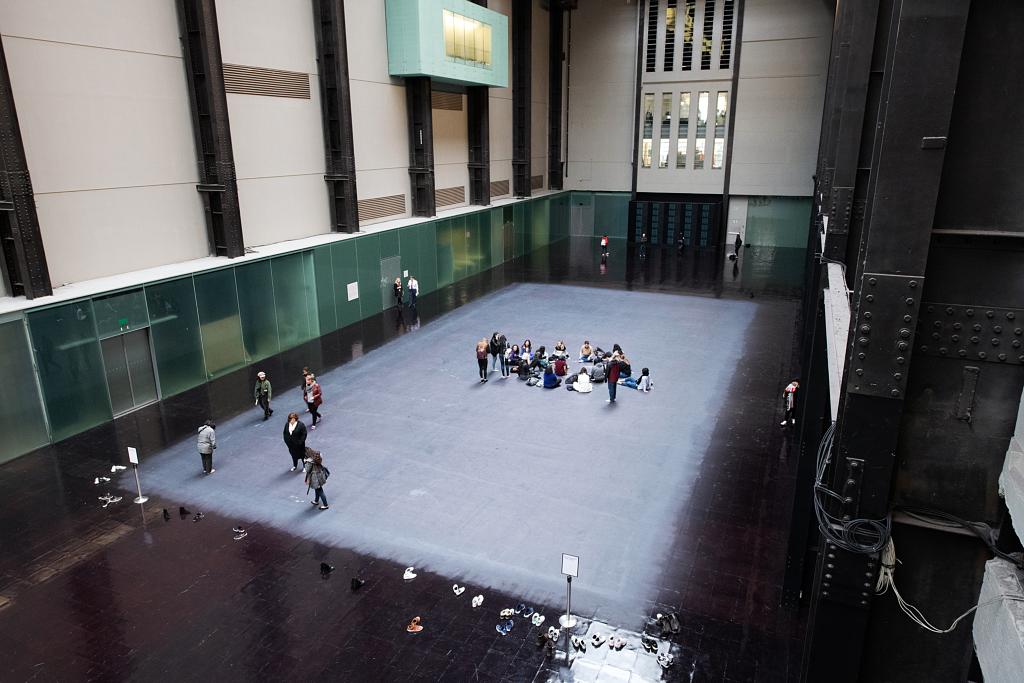 Our most recent major project involved collaborating with artist Tania Bruguera to bring her visual commentary on the current global migration crisis to life. 3500m2 worth of our tiles were coated with thermochromic paint, creating a heat-sensitive floor that leaves an impression where you walk, sit or lie on it. If enough people created heat within the designated area, it would reveal a portrait of a young Syrian migrant who left his war torn country in favour of a safer future.
How could this be used for other applications
With extensional, interactive spaces on the rise, it's really up to the client to decide on how they would use our versatile flooring. With the added benefit of being chemically resistant. UV paint can also be used on our tiles for dark-lit areas such as nightclubs, art installations and even laser-tag zones. Calling back to our discussion with sensors, our flooring could be transformed into buttons or set pieces for interactive amusement and leisure activities. Examples such as the increasingly popular "breakout" rooms come to mind.
At Ecotile, it's important to ensure that we provide the same award-winning flooring that has helped businesses thrive for over two decades. However, it never hurts to see what exciting roles our flooring could fill for new businesses and industries in the years to come.