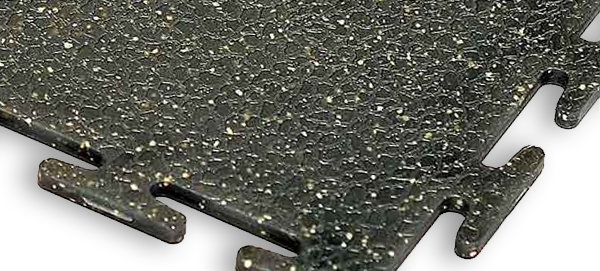 Introducing The New Ecotile Decorative Floor Tile Design
We recently launched our new decorative floor tiles on our shopping cart website. It's an exciting new addition to the Ecotile range and appeals to those who want something slightly more detailed than our regular floor tiles.
The speckled decorative floor surface is available in the 5mm and 7mm versions of Ecotile. It is currently available in the smooth textured surface. Thanks to the speckled design, the tiles may be more favoured in domestic environments. We also feel like they'd be a nice addition in an office setting.
We have a few photos of the decorative floor product, and even a video that shows off the new decorative floor tile being installed in an office space. Take a look and let us know if you have any questions. You can also browse our product range on our online shop, or give us a call for more information.