We have always specialised in providing industrial flooring solutions to factories, warehouses and the commercial retail sector.
But we have always been aware that our quick and easy installation, bright designs and superb insulation properties make us the ideal floor tile for people seeking a high quality domestic flooring solution. This is why we are partnering with the Garage Floor Tile Company – a new brand for domestic users looking to transform their tired and unloved domestic workspaces into smart, insulated and welcoming rooms.
GFTC brand may be a popular choice for workshop, garage or gym flooring.
Now customers can enjoy all the benefits of Ecotile in a domestic setting. They are easy and quick to install, they can be laid over virtually any surface and have no need of screed or adhesives. You just snap them together and you have a high-spec floor to be proud of.
From a design perspective we are making sure that GFTC customers get to choose from the same fantastic range of colours and textures. You can still combine colours to create our fantastic trademark demarcation zones. We have even worked with GFTC to create and launch a brand new online design tool to let your imaginations run wild.
You can also get access to a full range of ramps, corners, mastic and cleaning materials. We are basically putting our considerable industrial flooring expertise into a domestic product designed for people who seek the highest standards in their private space.
How did our partnership with GFTC come about?
We decided to launch our partnership with GFTC as more and more of our industrial flooring customers began enquiring about using Ecotile interlocking system for their home, garages and gym flooring.  Garage and workshop enquiries were made by  some of the most senior figures in global motorsport. We also got plenty of reputable brands asking if our tiles where suitable for gym flooring.
For garage,workshop and gym flooring, Garage Floor Tile Company is the answer.
The exceptional quality of our PVC tiles makes them a must-have for anyone who is serious about their home garage or gymnasium. The tiles create a warm, dust-free and soundproofed space to enjoy your home entertainment to the max. With so much enthusiasm we felt it only right to roll the world's number one interlocking floor tile out to the domestic user.
To find out more about Kilikflor and the fantastic range of garage, workshop and gym flooring, visit the GFTC website and take a look through the product range. If you're familiar with Ecotile you'll soon recognise the same commitment to quality, performance and design that we are proud to have striven for over the years.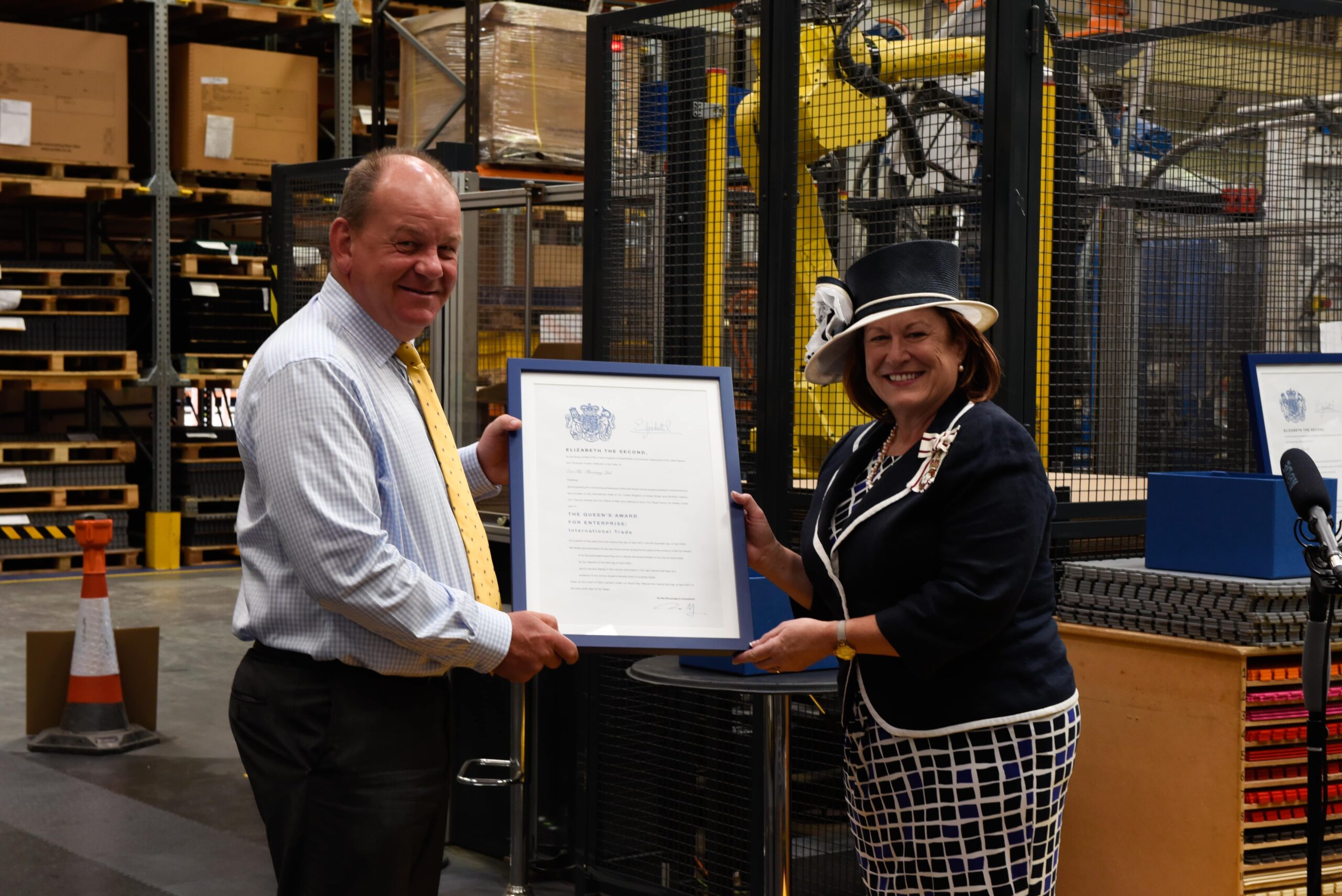 CEO and founder James Gedye has established Ecotile as the leading provider of interlocking floor tiles to the UK and around the world. Founded in 1996 from his bedroom turned office, James has built Ecotile into a multi-million-pound business, with sustainability still at the heart of his vision.
Based in Luton, Bedfordshire, Ecotile remains a privately owned UK manufacturing company, precision engineering all products in a purpose-built ISO accredited factory.
Leading the company to 2 prestigious Queens Awards in 2017 for Enterprise for Innovation and International Trade, these accolades underline James' desire to create the highest quality products and fly the flag for British manufacturing. Working directly with leading businesses for over 25 years, James' Ecotile brand has become synonymous with trust.
Used by 1000s of leading businesses, trusted by the MoD and specified by contractors, Ecotile floor tiles can be found across the world.
Connect or follow James on LinkedIn…