There is nothing we can tell you about our interlocking industrial floor tiles that doesn't sound so much better coming directly from our customers. Thats why we have created this post so you can see all of our Industrial Floor Reviews.
We are committed to providing the best product and the best service that the industry has to offer. So it is great pleasure when we read our glowing customer reviews on the various feedback platforms we use to ensure that we are meeting everyone's high expectations.
Feel free to head over to our review partners and see them for yourself, but we thought it would nice to use this blog to highlight some of the great things that you have had to say about us.
Remember that we manufacture all of our products to ISO standards at our production plant in Bedfordshire and distribute them across Europe to some of the World's biggest manufacturers and many hundreds of smaller but no less ambitious industrial businesses.
Many thanks to all of you who took the time to write such positive comments.
Industrial Floor Reviews
Super accommodating and friendly!
"This is our 3rd purchase from Ecotile. James and Richard have gone out of their way to deliver the personal touch on each sale. The product is exceptional with the added bonus of being eco friendly. Can't recommend enough."
Thank you Sophia Ross!
Industrial Floor Reviews
Excellent Ecotile
"Guys were on the ball from the start. Floor laid on time and Ecotile gave excellent after sales support. Recommended without reservation."
Thank you Steve Kennon!
Industrial Floor Reviews
Very helpful, good value, fast delivery
"Staff were very helpful with my enquiry for anti static floor tiles and were able to answer a number of questions. The tiles were good value for money and were delivered next day so all in all very pleased."
Thank you Laura!
Industrial Floor Reviews
Bad floor – cover required
"We had a very bad floor which was covered with oil. we cleaned has much has possible, and eco-tile were able to glue the tiles to the floor. we have use Eco-tile on other projects, and will use them again."
Thank you Steve!
Industrial Floor Reviews
Faultless in every way
"I have used Ecotile for years, they are in my opinion one of the best companies to deal with, excellent product range, the website is simple to navigate, the staff are fantastic, the deliveries beyond quick.From the very start of order to completion and after sales care this is one of the best companies we at Jepsons have the pleasure of working with, Ecotile have never let me down, can deliver anywhere anytime.Only a fool would look elsewhere for the products this company supply, they started small and built a fantastic company, they deserve all the success, thank you Ecotile."
Thank you Dave!
Industrial Floor Reviews
Great product and customer service
"Ecotile staff were always efficient and professional, did what they say they would. The product is top quality and I'm very satisfied with my garage floor. Good value for money."
Thank you John Passmore!
Industrial Floor Reviews
Great product
"Very helpful, efficient delivery, excellent product."
Thank you Jeff
Please feel free to head over to Trust Pilot to read more for yourself.
If you would like to talk to us about your own industrial flooring requirements please contact a member of our team today.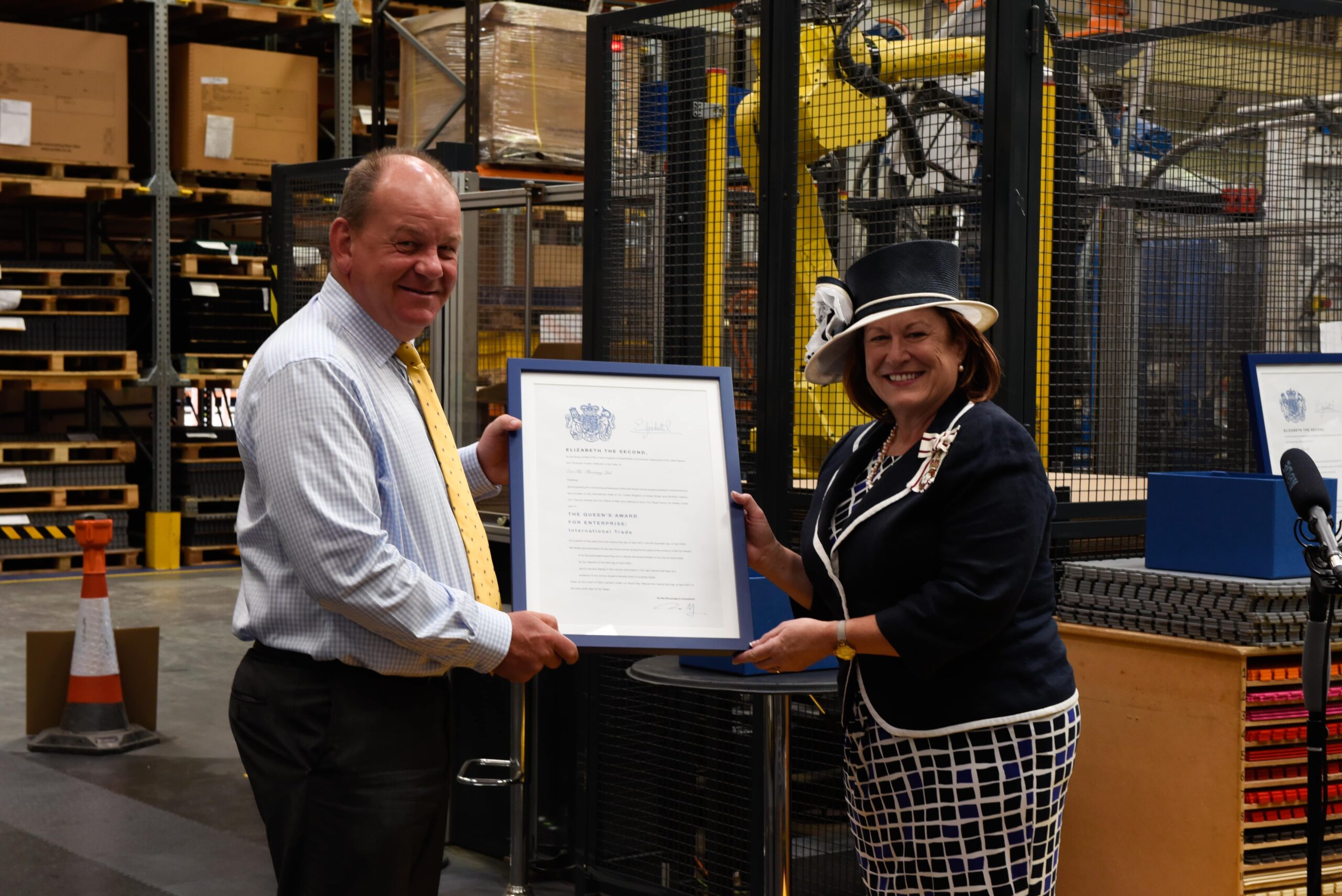 CEO and founder James Gedye has established Ecotile as the leading provider of interlocking floor tiles to the UK and around the world. Founded in 1996 from his bedroom turned office, James has built Ecotile into a multi-million-pound business, with sustainability still at the heart of his vision.
Based in Luton, Bedfordshire, Ecotile remains a privately owned UK manufacturing company, precision engineering all products in a purpose-built ISO accredited factory.
Leading the company to 2 prestigious Queens Awards in 2017 for Enterprise for Innovation and International Trade, these accolades underline James' desire to create the highest quality products and fly the flag for British manufacturing. Working directly with leading businesses for over 25 years, James' Ecotile brand has become synonymous with trust.
Used by 1000s of leading businesses, trusted by the MoD and specified by contractors, Ecotile floor tiles can be found across the world.
Connect or follow James on LinkedIn…