This week we are highlighting our toughest industrial flooring solution, the E500/10. If you have a busy warehouse, factory or workshop that has to withstand a daily barrage of trucks and heavy duty traffic then this is a tile that has been designed with you in mind.
We've created the E500/10 to operate under the sort of pressure that not many floors are able to withstand. They have incredible impact resistance and can withstand a lot of heavy vibration too.
For example, many warehouse floors struggle to cope with the stress of having an HGV execute tight manoeuvres once or twice in a blue moon. Our floor tiles on the other hand are designed to take that sort of extreme punishment every day. Even if an HGV has to rotate its wheels whilst stationary you will find that the E500/10 measures up to the task.
Busy warehouses have to deal with a lot of traffic. Regular impact from machines such as aisle stackers and aisle trucks hammer your floor constantly. Heavy fork lift trucks coming and going are also putting a great deal of pressure on your flooring.
Installing a flooring solution as robust as hard wearing as the E500/10 gives you the confidence to work flat out around the clock, without worrying about the consequences. It is the sort of floor that will allow you and your team to operate at a much higher level.
If you head over to our testimonials pages you will see a number of projects where we have successfully delivered on these kinds of projects, for some of the biggest and best known brands in the UK and Europe.
Where would you install the E500/10?
We have installed the 10mm tile in some of the most challenging industrial environments out there, from aircraft hangars to fire station pump rooms, and in some of the busiest warehouse environments in Europe.
How do I find out more?
Our industrial flooring experts are on hand to provide you with all of the information you need. To speak to a member of the team simply call the number above or send us a message on our contact form. Either myself or one of my team will be in touch and arrange some time to show you just how tough and durable the E500/10s really can be.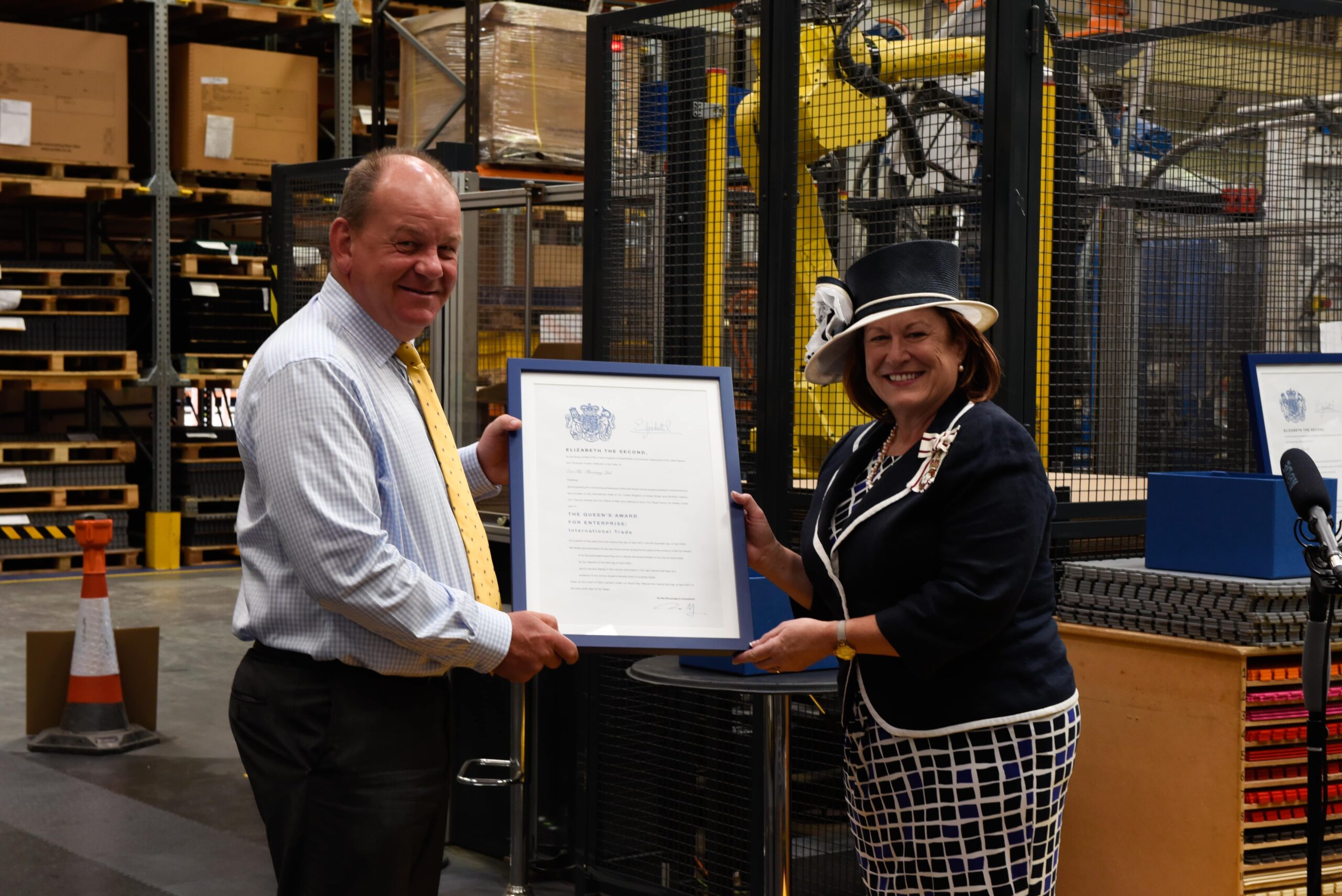 CEO and founder James Gedye has established Ecotile as the leading provider of interlocking floor tiles to the UK and around the world. Founded in 1996 from his bedroom turned office, James has built Ecotile into a multi-million-pound business, with sustainability still at the heart of his vision.
Based in Luton, Bedfordshire, Ecotile remains a privately owned UK manufacturing company, precision engineering all products in a purpose-built ISO accredited factory.
Leading the company to 2 prestigious Queens Awards in 2017 for Enterprise for Innovation and International Trade, these accolades underline James' desire to create the highest quality products and fly the flag for British manufacturing. Working directly with leading businesses for over 25 years, James' Ecotile brand has become synonymous with trust.
Used by 1000s of leading businesses, trusted by the MoD and specified by contractors, Ecotile floor tiles can be found across the world.
Connect or follow James on LinkedIn…