Ecotile shortlisted for Exporter of the Year at the Manufacturer MX Awards 2015
We are thrilled to announce that we have been shortlisted for the Manufacturer Awards 2015 in the Exporter of the Year category.
We are not only one of the UK's leading exporters of industrial flooring, but the only one that places sustainability at the very heart of our manufacturing processes. This is why we have managed to win clients around the world including household names like Siemens, BMW, Rolls Royce and Thales.
The competition is open to all UK manufacturers, not just companies in the floor sector, so we have been judged against a wide range of industries including automotive, defence and engineering.
The final takes place at the ICC Birmingham on November 26th. Not only do we have a great chance of winning in our category but winners are also eligible to win the overall title 'The Manufacturer of the Year.'
What does it mean for our customers?
Ecotile's founder and MD James Gedye says:
"We hope that our partners around the world recognise this as a great endorsement from our peers within the British manufacturing sector. The panel of judges went through a rigorous scoring system and we now find ourselves amongst a select few who have made the cut.

It shows how ambitious and committed we are to reaching the very highest standards in manufacturing innovation and we hope that it gives you confidence to know that you are dealing with a company that is well regarded across the board.

In short, we believe it proves that we care a great deal about the quality of product and service we deliver for you."
What are the Manufacturer MX Awards?
The Manufacturer MX Awards formed after the two largest awards – the Manufacturer of the Year Awards (run by The Manufacturer) and the Manufacturing Excellence Awards (run by the Institution of Mechanical Engineers) – joined forces to create this definitive event in the British manufacturing calendar.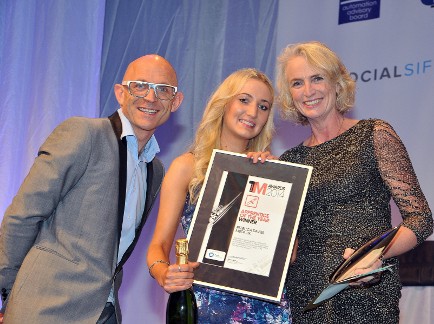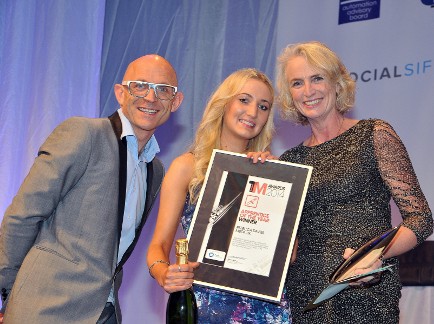 Announced at the House of Commons event by Margot James MP the new Manufacturer MX Awards:
"Combine their strengths to form a new, unique benchmarking competition that recognises manufacturing excellence and also provides companies taking part with free, targeted business advice."

The brief given is to find and celebrate:

"…the innovative, the efficient and the all-round epitome of excellence in UK manufacturing."
Ecotile would like to thank everyone who has helped us achieve this recognition and would especially like to say a big thank you and well done to all the team!