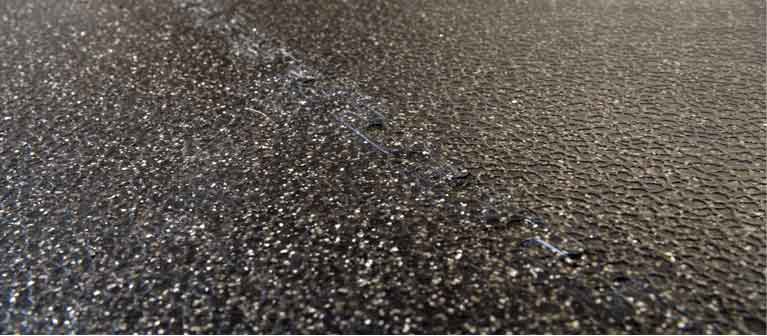 What is the purpose of the ecotile tile design when compared to other interlocking floor tiles and why is it better?
The Purpose of grid pattern on the back of our tiles – Both the open and hidden joint tiles has been designed to ensure absolute dimensional stability so that they fit perfectly without gaps between the joints or in the corners. It is our unique grid pattern that ensures the dimensional stability – if you put 4 of our competitors tiles together you'll see that where the 4 corners meet there is a small gap – this is because of how PVC behaves when you injection mould it in to a solid piece.
Plastic will tend to want to curl over time, a flat backed tile will after time start to curl at each corner, the ridge pattern on ours ensures that the tile will remain flat for the life of the tile, this is a proven fact and based on the physical and chemical properties of plastics.
The pockets of air create a cushion which prevents the tile from rattling as a flat backed tile will do.
The little pockets of air also create a mini vacuum which stops the tile from slipping on the floor especially if there is any oil, water or grease in the substrate, very important for small areas of tiles or where an island of tiles is being installed that is not butting up against retaining walls.
The grid pattern allows our tile to cope better with imperfections in the substrate.
The grid pattern allows the floor to breathe – very important if installing over concrete that hasn't cured yet or if there is damp in the floor.
The tile design in the hidden joint is almost 100% waterproof.
Four of our tiles cover a square meter not 0.96m² as per many of our competitors.