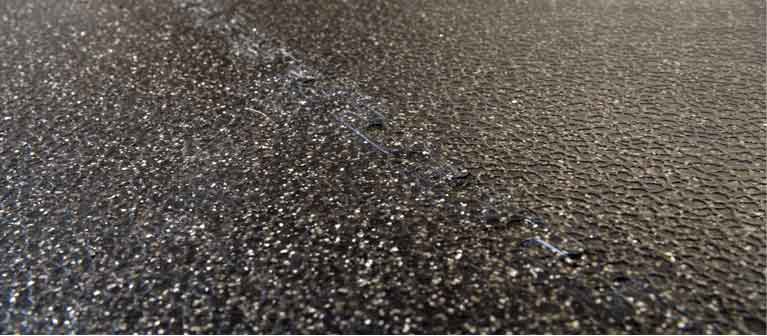 Why ecotile Interlocking Floor Tiles?
ecotile offers the best value for money of any flooring product currently on the market. Customers often question this claim as in simple terms the cost of the tiles is usually higher than conventional vinyl flooring or paints and resins. To justify our claim we ask you to consider the following points: ecotile is 6.5mm + thick compared to most vinyl or resin based systems that are 1.5mm thick meaning that you are getting a far more durable and resilient floor finish for your money.
Unlike other flooring ecotile doesn't require any specialist skills to install, and can be laid over damaged, damp or uneven surfaces. It is not usually glued down saving money on specialist contractors, adhesives and floor screeds.

eco

tile can be used immediately, if you count the cost of interrupting your normal site activities the tiles pay for themselves.
Unlike conventional flooring products

eco

tile can be considered to be a capital asset for both tax and also practical purposes. As a loose laid system

eco

tile can be written down in your accounts as an asset rather than a building improvement which is far more tax efficient. Because ecotile is an asset many finance companies are willing to offer asset finance to buy the floor, please contact our sales team for further information. Lastly and possibly most importantly

eco

tile can be lifted, altered and reused as many times as required, move factory or home and you can take the tiles with you. Even if you don't need the

eco

tile in your new premises the tiles retain a high intrinsic value as there is a strong market for both second hand tiles and also for the raw material for recycling.
Floor protection, not only are you creating a smart, attractive and practical floor finish but you are also protecting the sub-floor from impact and vibration damage. A number of our customers and especially those that occupy premises on short leases will use

eco

tile to protect the floor and limit their exposure to large bills from the landlord for dilapidations. Why pay for a new floor on three separate occasions, when you move in, when you move out and when you move to new premises when an

eco

tile floor will cover you for all three!