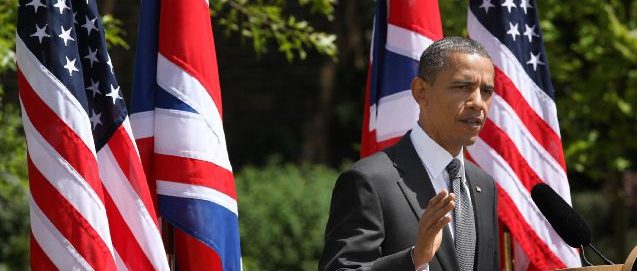 How Will Brexit Affect The UK's Relationship With America?
Between 1775 and 1783 the British were made to realise that their ex-compatriots in America had a definite revolutionary tendency and weren't prepared to be pushed around. After The War Of Independence, many people in America still feel this way, you could say it's in their DNA, and as such they sympathise with the UK's controversial decision to leave the EU.
However whilst large numbers of individuals understand the push for independence and self-determination, the American government (like all governments) prefers to maintain the status quo and will regret our lack of influence on EU policy. Now they're a super power and can push people around themselves it suddenly seems a lot more fun!
So how will Brexit affect the special relationship and is this a crazy time to launch Ecotile in America?
The US and UK are bound by history, culture, trade, democratic values and shared interests. There is every reason to believe Washington and London will work through all bilateral issues that arise, including new trade arrangements.
President Barack Obama cast a negative hue on this question in April when he stated Great Britain would be "at the back of the queue" when it came to negotiating a new trade agreement. I'm pretty sure I wasn't the only person who thought he needed to mind his own business especially as he won't even be President after November 8th, but all relationships have their ups and downs. Perhaps he was feeling edgy after The Duke of Edinburgh (94 at the time) insisted on driving them around the grounds at Windsor in his Range Rover leaving the Security detail behind.
But given the depth of US-UK bilateral investment, regardless of whether Americans vote for Hillary or Donald, we are confident a new deal will get done and we're finding that lots of American companies are very interested in buying Ecotile. Our research indicates that lots of our sweet spot customers such as Bosch, Siemens, Honeywell and Rolls-Royce who we work with in the UK are very positive about rolling Ecotile out to their facilities in America too.
With this kind of platform to start from we believe we can make a huge success of our USA venture and Ecotile flooring for factories, warehouses and commerce will be readily available in America. We are also finding in Germany and France at the moment, where business leads, politics will follow.