When it comes to choosing interlocking floor tiles, the choice is normally between polypropylene and PVC. Although polypropylene is sometimes the most suitable material, PVC floor tiles are a strong contender, and here's why.
Characteristic Comparison: PVC vs Polypropylene
Flexibility of Installation
One of the most desirable properties of PVC floor tiles is flexibility. PVC tiles will follow the contours of the floor and cope with unevenness, even if your floor is damaged or is laid over several levels. Compared to polypropylene's rigid structure, PVC's versatility makes this flooring solution easier to install, more forgiving and extremely suitable for bearing heavy loads.
Sound Absorption
Ecotile interlocking PVC floor tiles are made up of a dense, solid structure that when laid flat on the floor absorbs both sound and vibrations. Although this isn't the first reason why people would choose PVC for their flooring solution, the reduction of up to 46 decibels can make a significant difference. If you work in a cavernous warehouse or noisy production area, choosing PVC over polypropylene flooring can make a huge difference.
Impact Resistance
PVC and polypropylene have different structures as the chemical properties of each material dictate the way they can be moulded. Polypropylene tiles usually have a grid structure which means it can be brittle and snap under stress. PVC tiles need fewer flow lines to achieve dimensional stability and prefer a solid structure. This dense, solid make-up of PVC interlocking floor tiles not only absorbs but resists too; it has the ability to support heavier loads and offer better impact resistance. This is advantageous if you will be using forklifts or heavily loaded pallet trucks on the tiles.
Health and Safety
Polypropylene tiles often have holes in them which gives the impression that they are for drainage purposes, therefore offering a higher level of anti-slip protection. However, there are holes because it is easier and cheaper to manufacture polypropylene this way because you use less material. There is a lot more resistance and friction from PVC floor tiles and you can feel this if you rub your foot over both materials; all of our tiles achieve an R10 slip rating.
Why You Should Choose Ecotile PVC Flooring
Our PVC flooring has been used in factories, schools and offices across Europe for over 25 years – and these are only some of the reasons why. Ecotile is a high quality flooring that is designed to cope with heavy vehicle traffic and provide thermal insulation and complete versatility so it can be used almost anywhere!
For further benefits and information of Ecotile, contact us today.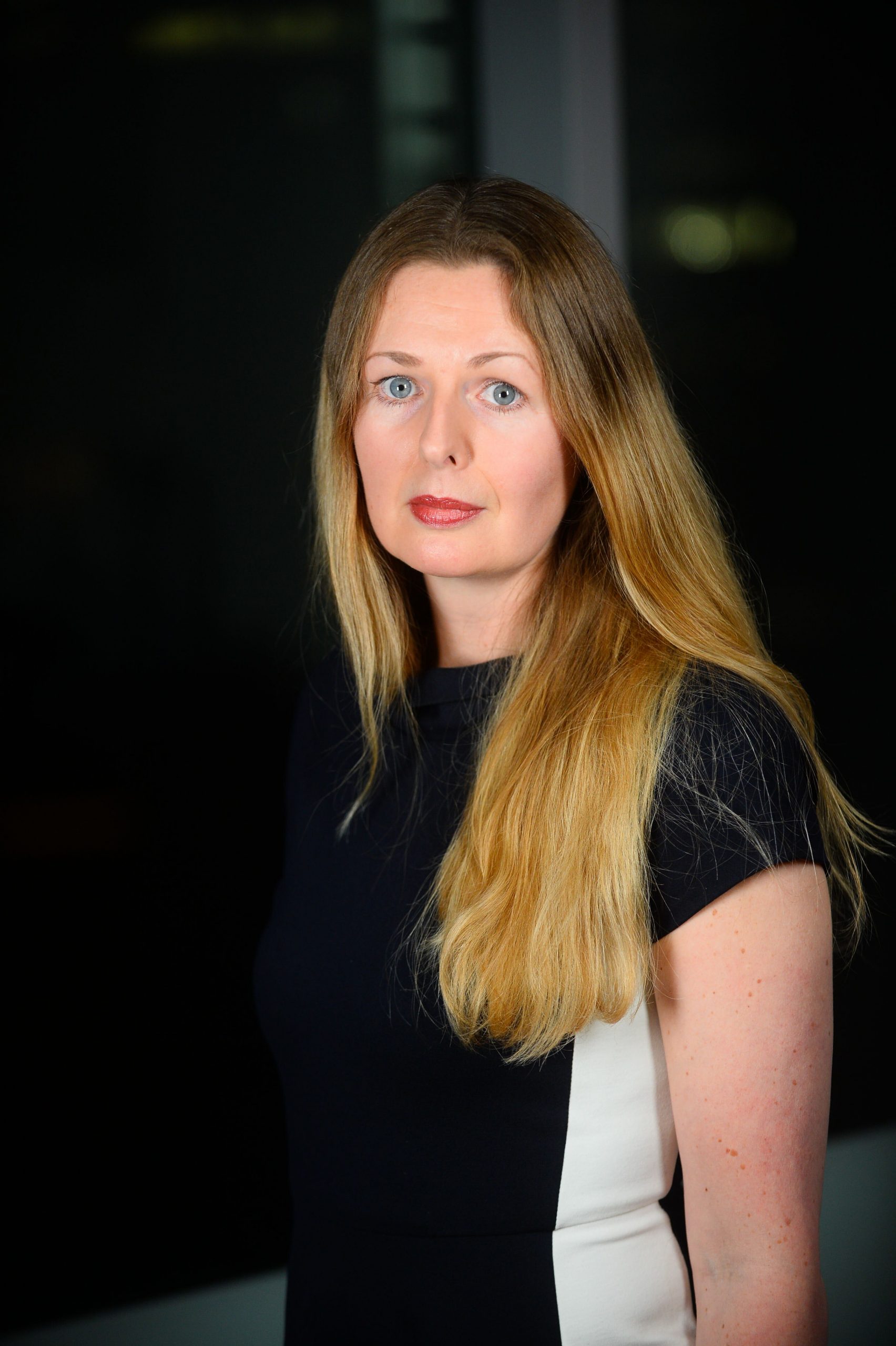 Lucinda O'Reilly, Exports & Marketing Director is an integral part of the team that has grown Ecotile Flooring in to the successful manufacturing business it is today. Over the last 20 years she has successfully employed her skills in sales and marketing to ensure Ecotile Flooring is recognised as the market leading manufacturer of PVC interlocking floor tiles. Lucinda's love of travel means the Ecotile brand is dominant all over Europe, North America, the Middle East, Asia and India.
To ensure compliance with export regulations Lucinda has gained accreditations from the Chamber of Commerce in Incoterms & Export Licence Controls and Export Procedures & Documentation and has completed the Institute of Export course on Incoterms 2020. She is a member of the Institute of Export, was a finalist in the Natwest Open to Export competition in 2018 and was instrumental in Ecotile Flooring winning a Queen's Enterprise for International Trade in 2017. Lucinda has recently been interviewed by BBC News and Channel 4 News for her insights on Brexit and is an Export Champion for the Department for International Trade.